Storm Willa's fierce winds have eased as the storm moves inland over Mexico, bringing heavy rain after causing power outages and toppling trees along the coast.
But officials say that no deaths have been reported.
Willa made landfall in the northwestern state of Sinaloa with winds of up to 195km/h, where thousands of people were moved to safety.
"The population took cover in time," said Luis Felipe Puente, head of the country's civil protection agency.
It is one of the most powerful storms to hit Mexico from the Pacific Ocean in recent years, striking the coast near the town of Isla del Bosque as a Category 3 hurricane.
"It was really strong," said Cecilia Crespo, a police spokeswoman in Escuinapa, a seaside town near where the storm made landfall.
"It knocked down trees, lamps, poles, walls" and "there's no electricity."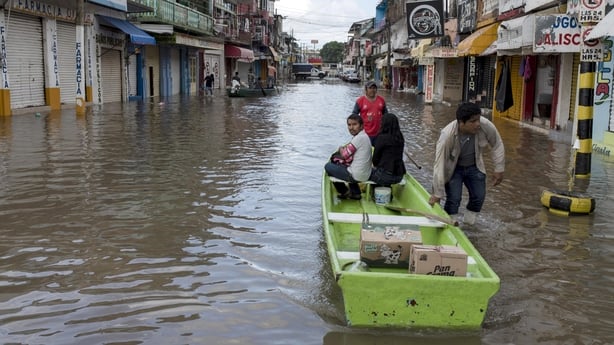 Willa drove ashore about 80km south of Mazatlan, a major city and tourist resort in Sinaloa.
The storm had reached rare Category 5 status on Monday, with winds nearing 260km/h, as it headed toward the coast.
The storm weakened rapidly and was downgraded to a tropical depression as it moved quickly inland over northwest-central Mexico today.
It is still expected to dump heavy rain across the region before dissipating.
A few hours before daybreak, the storm was about 120km/h east-northeast of the city of Durango, with maximum sustained winds of 55km/h, the Miami-based US National Hurricane Center said.
Downpours in Mexico prior to Willa's arrival have heightened the risk of flooding, and the NHC said the storm could drench some areas in as much as 45cm of rain.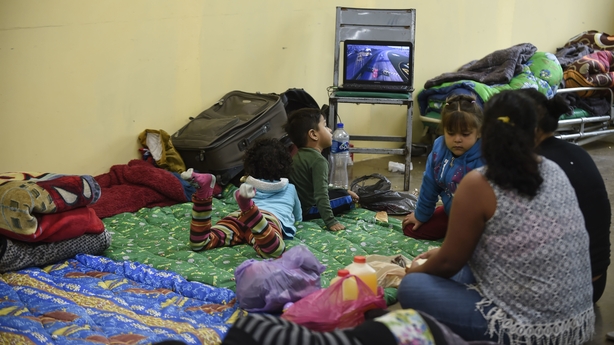 Civil protection authorities in Durango state said 200 people had been evacuated from the village of La Soledad as a precaution in case of a possible overspill from the Santa Elenadam southeast of the city of Durango.
Classes across the state were suspended, Durango governor Jose Aispuro said on Twitter.
Speaking by telephone, Jose Garcia, a resident of the area hardest hit by Willa, said he had hunkered down with others in a hotel in Escuinapa waiting for the storm to pass, listening to buildings rattle as the storm drove onward.
"People were very alarmed," the 60-year-old said.
The storm did not strike hard in Mazatlan's historic city centre, which was nearly deserted ahead of its arrival.
"My house is made of sheet metal, wood and cardboard, and I'm scared it will fall on top of me," said Rosa Maria Carrillo,36, at a city shelter with her five children.