Chinese students offer a substantial financial reward for Irish universities. But some academics are concerned about what a greater dependence on revenue from China could mean for freedom of speech on campus, writes Yvonne Murray
"I really miss the autumn in Beijing," said Junhan Zhang, who is studying Irish at University College Dublin, "with the smell of roasted sweet potatoes and chestnuts."
"But Autumn in Dublin is wonderful too".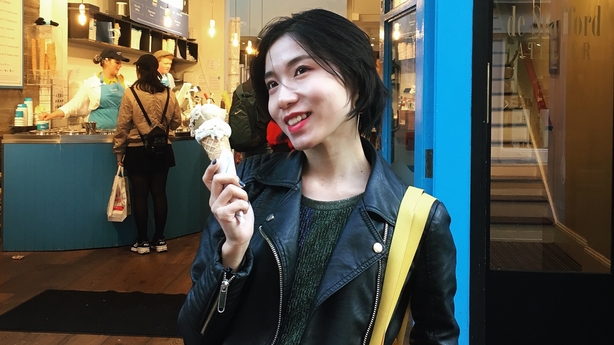 Junhan is one of the rising number of Chinese students in higher education in Ireland today.
Second only to the US in terms of students sent, China represents an important market for Ireland's cash-strapped colleges.
It is one that a delegation of 11 universities and technical institutions, headed by the Minister of State for Training and Skills John Halligan is in Beijing to get a bigger slice of.
"The purpose of the visit is to further collaboration and cooperation with the Chinese education system" he said.
"We have 62 collaborative projects at present and we have signed four memorandums of understanding.
"We now have over 3,500 Chinese students coming to Ireland. The Chinese market is now worth €35.7 million annually. 
"Our story resonates around the world - we are a small country, with a small population but a really big hitter in education," he adds.
There were just over 1,300 study visas granted to Chinese students in 2013, rising to 2,216 last year.
Applications so far this year suggest a further 20% rise.
Many of the applicants enter via joint programmes with Chinese higher-level institutions.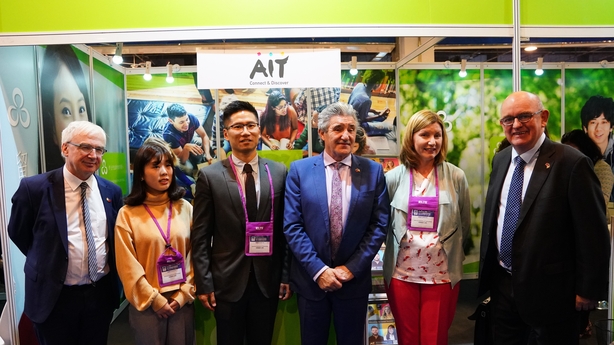 UCD's partnership with the Beijing University of Technology, established in 2012, sees about 40-50 Chinese students joining the science, technology and commerce departments annually, each paying fees and administration costs of between €14,000 - €16,000.
This week, Maynooth University will sign a memorandum of understanding with Fuzhou University, in the southern province of Fujian, bringing Ireland's total number of joint partnerships with Chinese higher education institutions to five.
The Maynooth-Fuzhou joint college of engineering is expected to see 1,200 Chinese science and technology students graduate over the next four years. 
Maynooth University is hoping it will lead to future research and innovation partnerships, particularly in the fields of artificial intelligence and robotics.
The bite of funding cuts
Irish universities have been feeling the pinch of austerity for the past decade. Falling budgets and staff numbers have been blamed for a drop in the world rankings tables this year. 
But Ireland could stand to gain from China's current trade and political tensions with traditional study destinations such as the US and Australia.
"There are signs that Chinese students are becoming increasingly nervous about studying in the US, largely as a result of tightened immigration restrictions," said Ellie Bothwell, the global rankings editor at Times Higher Education. 
"Recent data also show that the number of Chinese people applying for Australian higher education visas has stalled.
"It has been suggested that visa problems and geopolitical tensions have played a factor in dampening interest.
"All this means that countries such as the UK and Ireland could see more university applications and enrolments from Chinese students in the near future," she said.
The delegation this week is also keen to convey the message to China's students that Ireland remains firmly within the EU, while its closest neighbour prepares to leave.
Academic freedom
But while an uptick in numbers could mean a substantial increase in fees - non-EU students pay three to four times as much in tuition as their European counterparts - some professors sound a note of caution.
"One concern about greater reliance on the Chinese market for fees is that it could prompt universities and their governing structures to be more accommodating should the Chinese authorities interfere in some way to curtail academic freedom," said Alexander Dukalskis, assistant professor in the School of Politics and International Relations at UCD. 
"We see some academic publishers that make money in the Chinese market, for example, adhere to the government's censorship demands," he said.
"It would be a problem if Irish universities perceived that they had to curtail academic freedom or engage in self-censorship to protect access to the Chinese student market. 
"We ought to be very careful to never demonise Chinese students," he added, "because we may not like some policies of the Chinese Communist Party."
Restrictions on campus activities have tightened significantly in China in recent years, in line with a wider crackdown on civil society. In 2013, a document, reportedly aimed at "dangerous Western values" - which became known as the "Seven Speak Nots" – was posted online by a professor of law at a Shanghai university.
It revealed a government ban on teaching topics such as freedom of the press, human rights, judicial independence and past mistakes of the communist party. The professor, Zhang Xuezhong, was promptly dismissed from his teaching post.
Critics have accused China of attempting to also stifle debate abroad, via their Confucius Institutes - government-funded and controlled language and culture centres based on university campuses. As a result, several universities in Europe and North America have severed ties with the centres.
"The Chinese Communist Party views Confucius Institutes as a means to improve China's image abroad," said Prof Dukalskis.
"They are a very intentional and integral part of Beijing's effort to cultivate a more amenable international environment for the CCP's policies.
"Given that the Party, which ultimately controls Confucius Institutes, does not respect free academic inquiry domestically there ought to be major concerns about protecting academic freedom on campuses that host the institutes.
"For example, issues like repression in Xinjiang or Tibet, the policies and personal wealth of Xi Jinping, or the jailing of government critics are basically off-limits for academic inquiry in China and so universities abroad should be alert to the possibility that the Chinese Communist Party would seek to externalise censorship on these and similar issues," he said. 
"I am not aware of any such efforts in Ireland yet," he added, "but there are troubling examples elsewhere that should stimulate awareness here"'
The building of UCD's Confucius Institute's new premises has been stalled over a construction funding dispute.
On Friday in Beijing, Minister Halligan met with representatives of Hanban, the Confucius Institute's governing body.
"We discussed it. We didn't go into it in great detail," he said, "we are engaged in further cooperation and collaboration over the next couple of weeks and months with them."
When asked about what safeguards Irish universities have in place to protect academic freedom, he said: "We trust our universities and institutes of technology.
"I have ultimate faith, they do the right thing for their universities and for their country on that issue."
Student life a long way from home
Fang Zhang has a PhD from Beijing Foreign Studies University and is studying Irish at UCD, on a Chinese government-sponsored scholarship.
"I understand it's easy to have collisions in mutual understanding when it relates to politics," he wrote in an email exchange, "but I feel myself as a patriot and I do not believe it is fair to criticise everything we are doing in China."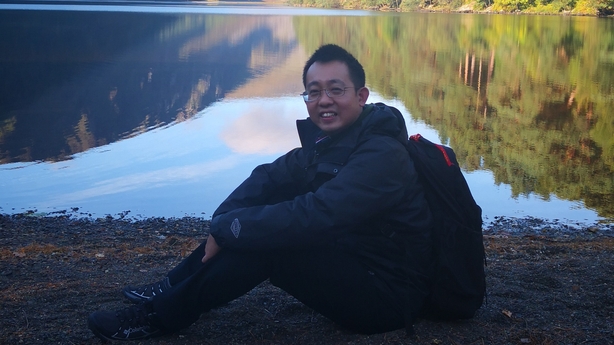 "It is more complicated than Westerners believe," he added. "It is easy to criticise the Communist Party of China and the Chinese government, but without it, China would never grow as a strong country."
A long way from China, Fang sometimes gets homesick, "mostly because of the food," he said.
It is a sentiment echoed by Junhan.
"I have problems adjusting to the cuisine," she said, "it is too oily and sweet."
Despite the culinary challenges, both students feel welcome in Ireland. "You scarcely see cold faces like in some other countries," explains Fang.
They will spend two years at UCD before returning home to teach Irish in Beijing.
"For the second year here, I would love to live with an Irish family, " said Junhan. "It is better if they have pets, have interests towards China and Chinese culture."
"And accept Chinese cooking," she adds.