The death toll following deadly Hurricane Michael in the US has risen to 18 and is expected to rise further, as rescuers uncovered another body in the rubble of the Florida town of Mexico Beach.
The town had been almost obliterated by the storm.
Rescue teams, hampered by power and telephone outages, have used cadaver dogs, drones and heavy equipment to search for hundreds of people unaccounted for in devastated communities across the Florida Panhandle.
"I've watched on television, thinking of what others have experienced, like in the Carolinas and Texas," Mexico Beach Mayor Al Cathey told reporters referring to earlier hurricanes.
"But it's different when you walk down and see this, and your emotions run away. This is just a small unique coastal community."
No other information was available about the dead man found in Mexico Beach, said Joseph Zahralban, Miami's fire chief who was leading a search and rescue unit.
He said it was unclear if the man lived alone or with a family.
Three deaths were reported in Marianna, in Jackson County, Florida, Sheriff Lou Roberts told a news conference.
Florida accounts for nine of the storm-related deaths, with five more in Virginia, three in North Carolina and one in Georgia.
The death toll is expected to rise as rescuers go house-to-house and comb through the rubble in Mexico Beach and other Florida coastal communities, such as Port St. Joe and Panama City, said Brock Long, administrator of the Federal Emergency Management Agency (FEMA).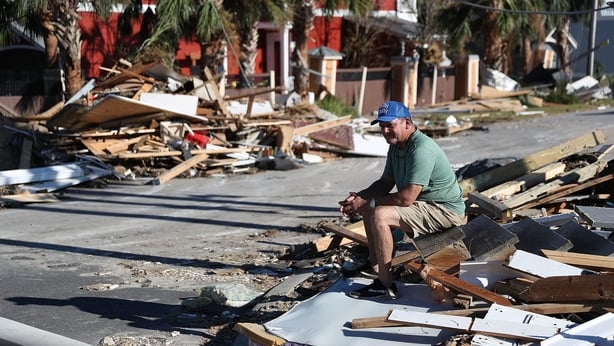 The Houston-based volunteer search-and-rescue network CrowdSource Rescue said its teams were trying to find about 2,100 people either reported missing or stranded and in need of help in Florida.
Social media websites were crowded with messages from those trying to reach missing family in Florida's Bay and Gulf Counties.
Volunteer search teams, consisting mostly of off-duty police officers and firefighters, also had rescued or accounted for 345 others previously reported to CrowdSource Rescue since Michael struck on Wednesday.
FEMA crews have been using bulldozers and other heavy equipment to push a path through debris so rescuers can sift the rubble using specially trained search dogs.
Over 1,700 search and rescue workers have been deployed, Governor Rick Scott's office said in a statement, including seven swift-water rescue teams and nearly 300 ambulances.
Michael crashed ashore near Mexico Beach on Wednesday afternoon as one of the most powerful storms in US history, with winds of up to 250km/h.
It pushed a wall of seawater inland, causing widespread flooding.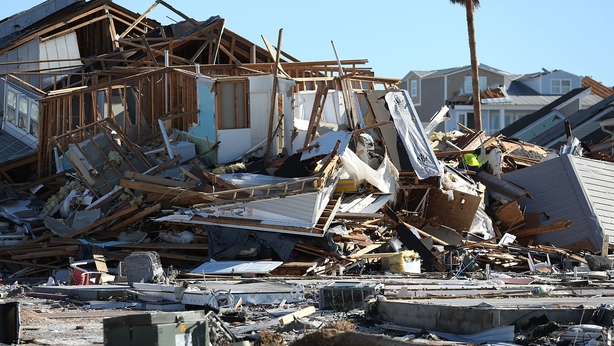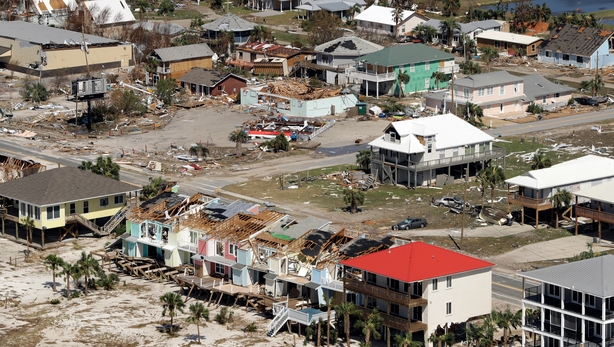 The tropical storm, which grew in less than two days into a Category 4 hurricane on the five-step Saffir-Simpson scale, tore apart entire neighborhoods in the Panhandle, reducing homes to naked concrete foundations or piles of wood and siding.
Except for the emergency 911 system, authorities in Bay County, the epicenter of the disaster, were virtually without telephone or internet service until late on Friday, making communications internally and with the public difficult.
"We didn't have anything," said Ruth Corley, a spokeswoman for the Bay County Sheriff's Department.
"We've been writing things down on pieces of paper. We're doing what we can with the minimal media that we have."
She said local television stations were knocked off the air for two days, and authorities were relying on the Gulf State College radio station to transmit public service bulletins.
FEMA has urged communities such as Mexico Beach, where many homes were pulverised by 12 to 14ft of storm surge, to rebuild to withstand future storms.
By Friday morning the storm remnants were about 445km southwest of Nantucket, Massachusetts, packing maximum sustained winds of 100km/h.
More than 940,000 homes and businesses on the US east coast were without power and it could be weeks before power is restored to the most damaged parts of Florida.
The numbers in emergency shelters were expected to swell to 20,000 across five states, said Brad Kieserman of the American Red Cross. The Coast Guard said it rescued 129 people.