Rescuers used heavy equipment to clear debris in the Florida Panhandle towns hit hardest by Hurricane Michael, searching for survivors amid expectations the death toll of 12 from the powerful storm will likely climb.
Rescuers from the Federal Emergency Management Agency (FEMA) used dogs, drones and global positioning satellites in the search.
So far, no counties along the devastated northwest Florida coast have reported deaths related to the storm.
That could change, as efforts to assess damage and look for casualties in the worst-hit communities have been hampered by downed utility lines and roads blocked by debris and fallen trees.
"I think you're going to see it climb," FEMA Administrator Brock Long said of the death count at a news conference. "We still haven't gotten into some of the hardest-hit areas."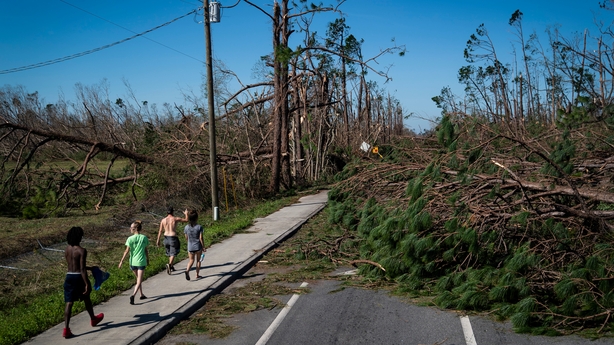 Michael charged ashore on Wednesday near the small Florida Panhandle town of Mexico Beach as one of the most powerful storms in US history, with top sustained winds of 250km/h.
It pushed a wall of seawater inland and caused widespread flooding.
Many of the houses in Mexico Beach were reduced to naked concrete foundations or piles of debris.
Although weaker as it pushed over the southeastern United States, the storm carried high winds and delivered drenching rains to Georgia, the Carolinas and Virginia.
It killed at least 12 people in Florida, Georgia, North Carolina and Virginia, officials said.
In Virginia, the remnants of the hurricane swept away four people in floodwaters. A firefighter was also killed when hit by a truck as he was trying to help an accident victim, the Washington Post reported.
About 1.5 million homes and businesses were without power from Florida to Virginia early today, according to utility companies.
It could be weeks before power is restored to the most damaged parts of Florida, such as Panama City.
Mr Long urged communities such as Mexico Beach, where many homes were obliterated by 3.7-4.3 meters (12-14ft) of storm surge, to rebuild to withstand future storms.
"It's OK if you want to live on the coast or on top of a mountain that sees wildfires or whatever but you have to build to a higher standard," he said. "If we're going to rebuild, do it right."
By early this morning the remnants of Michael had moved into the Atlantic Ocean northeast of Norfolk, Virginia, the National Hurricane Center said.