Mexico's military arrested three top police officers in the resort city of Acapulco and took control of the entire police force in the scenic but violent port.
Fearing the Acapulco police force had been infiltrated by drug cartels, Mexican marines, together with state and federal police, deployed in a massive ground and air operation around the Pacific coast city's police headquarters, said Guerrero state security spokesman Roberto Alvarez.
Two police commanders were arrested on murder charges, and the highway police chief for carrying unlicensed weapons, he said.
Municipal security secretary Max Lorenzo Sedano and his entire department are under investigation.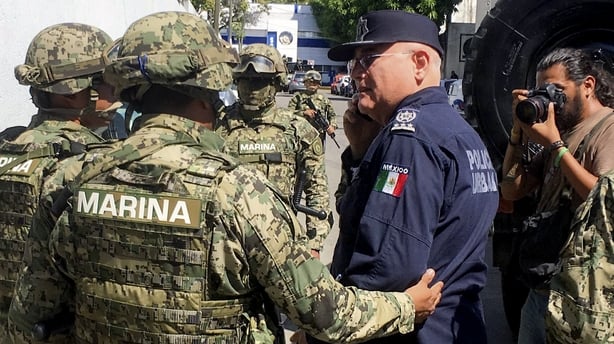 "This decision ... was a response to the increase in crime registered in the municipality and the total lack of action by the municipal police to confront the problem," Mr Alvarez said.
The state security ministry announced it would take over policing duties in Acapulco indefinitely.
Mexico has launched similar operations numerous times in recent years when a police force is suspected of being infiltrated by organised crime, but it is unusual in a city the size of Acapulco, which has nearly 700,000 inhabitants.
Guerrero has been the scene of turf wars between rival drug cartels in recent years, making it one of the most violent states in Mexico.
The country has been hit by a wave of violence since the government deployed the military to fight the powerful cartels in 2006.
Since then, Mexico has registered more than 200,000 murders, and gruesome discoveries of mass graves have become a regular occurrence.