Deeper flooding looms in the days ahead from rivers in the Carolinas swollen by Storm Florence, as the death toll following the storm rose to 23 people.
The slow-moving storm, a hurricane when it hit the North Carolina coast, has dumped up to 91cm of rain on the state since Thursday, displacing thousands.
The flooding could persist for several weeks in some areas.
The coastal city of Wilmington remains cut off by floodwaters from the Cape Fear River.
Further inland, the same river, running through Fayetteville, a city of 200,000, was expected to reach major flood levels later today, and would not crest until Tuesday.
Florence was heading through Virginia and toward New England and flash flood watches extended from Maryland through New York and southern New England.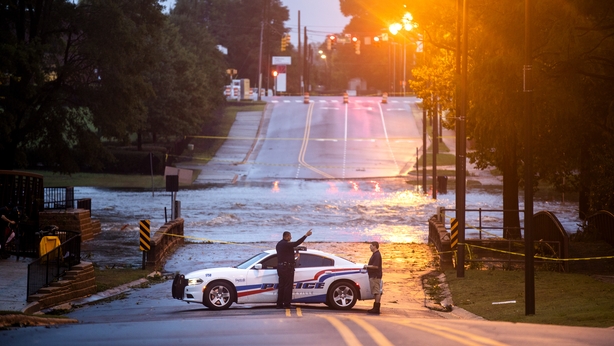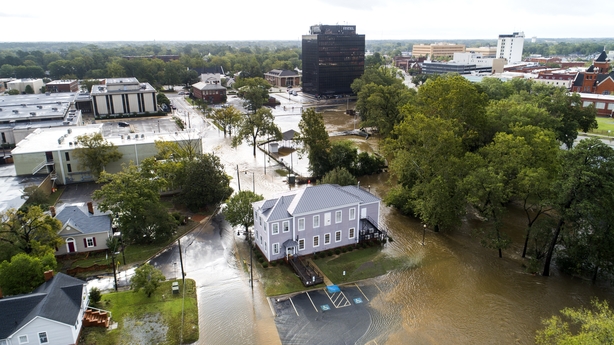 In the Carolinas, the National Weather Service continued to warn people the floods were worsening.
"The worst is yet to come," as river levels rise to historic levels, said Zach Taylor, an NWS meteorologist.
"The soil is soaked and can't absorb any more rain so that water has to go somewhere, unfortunately."
Major rivers are expected to remain flooded for the next two to three weeks, said Steve Goldstein, National Oceanic and Atmospheric Administration liaison to the US Federal Emergency Management Agency (FEMA).
The death toll from Florence, which came ashore in North Carolina on Friday, has risen to 23 today.
The dead included a one-year-old boy who was swept away from his mother as they tried to escape their car amid floodwaters.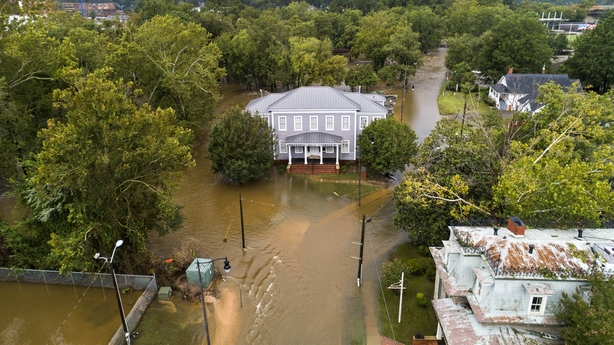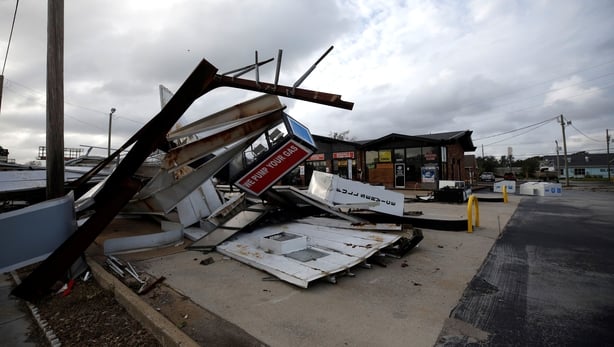 ---
Read more
Florence death toll rises as heavy rains continue
---
The woman had driven around barricades to get on a closed road, the sheriff's office in Union County, near North Carolina's border with South Carolina, said on Facebook.
North Carolina officials reported 1,200 road closures, including a stretch of Interstate 95, a major transportation artery running the length of the US East Coast.
About 509,000 homes and businesses were without electricity in North and South Carolina and surrounding states.
The sun appeared in some areas for the first time in days, allowing some people who had been forced to leave their homes to return home to assess damage.
There were currently 2,000 federal workers working on storm response, supporting state efforts, said Tom Fargione, FEMA Federal Coordinating Officer, during a press conference.
The storm killed 17 people in North Carolina, including a mother and child hit by a falling tree, state officials said.
Six people died in South Carolina, including four in car accidents and two from carbon monoxide from a portable generator.