With no long-range missiles on display, North Korea staged a military parade focused on peace and economic development, filled with balloons and flowers to mark the 70th anniversary of the country's founding.
A sea of spectators watched the parade as tens of thousands soldiers and columns of tanks drove past a review stand where North Korean leader Kim Jong-un took the salute.
Unlike in previous years, there were no inter-continental missiles on display. And there were no nuclear tests to mark the day, as has happened in each of the last two years.
North Korea routinely uses major holidays to showcase its military capabilities and the latest developments in missile technology.
But that has been dropped this year, underlining Mr Kim's stated aim for denuclearising the Korean peninsula and his recent meetings with South Korean President Moon Jae-in and summits with US President Donald Trump and Chinese President Xi Jinping.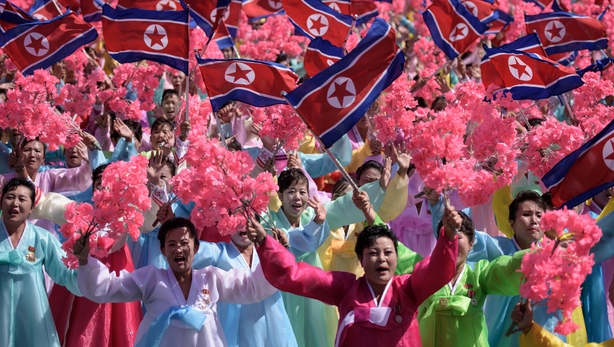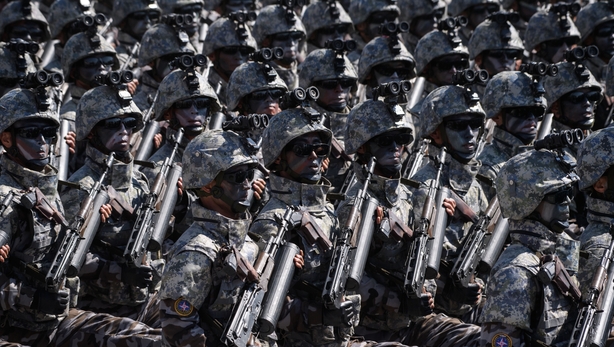 The theme for the celebrations this year was unifying the Korean peninsula, divided since the 1950-53 Korean War. Floats on unification passed by a throng of North Koreans waving unified Korea flags.
"All Koreans should join forces to accomplish unification in our generation. Unification is the only way Koreans can survive," said an editorial in North Korea's party newspaper Rodong Sinmun.
Mr Kim and Mr Moon will meet in Pyongyang on 18-20 September for the third time this year and discuss "practical measures" towards denuclearisation, officials in Seoul have said.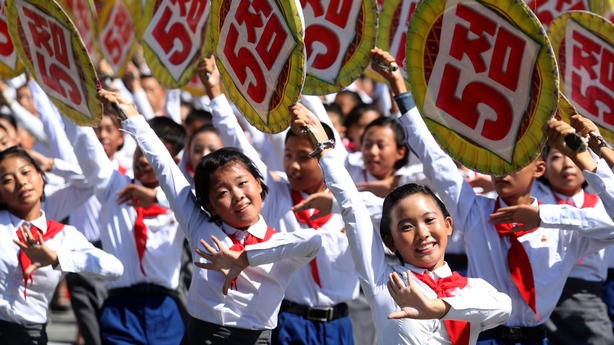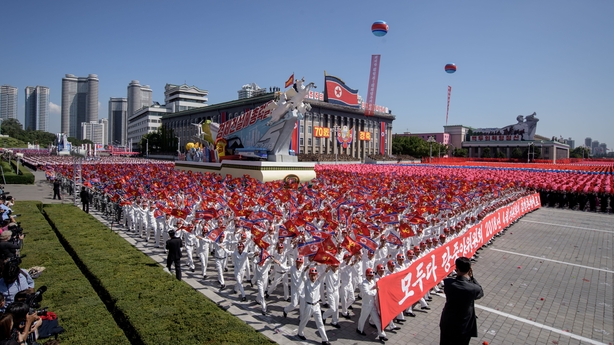 Mr Kim was seen laughing and holding hands up with a Chinese special envoy as he oversaw the festivities at Pyongyang's main Kim Il Sung square.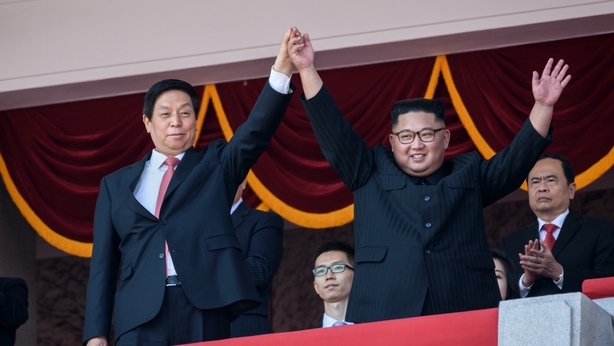 He waved to the crowd before leaving but did not make any public remarks.