Yemeni government representatives, who had flown to Geneva to take part in long-awaited UN-sponsored peace talks, are returning home after a Houthi delegation failed to show up, a delegate said.
Speaking on condition of anonymity, the government representative said the delegation had decided to return home after the talks were put on hold for three days.
The Houthi rebel delegation had declined to attend until the United Nations met several demands including providing guarantees it would be able to return to the Yemeni capital Sanaa afterwards.
Hamid Issam, a member of the rebel delegation, said that they were staying in the rebel-held capital.
He declined to say whether that spelt an end to the talks before they had even began.
Fighting flared again on the ground yesterday with government forces attempting to close in on the rebel-held Red Sea port of Hodeidah, which was supposed to be one of the main topics of discussion.
The Geneva talks, which had been due to open on Thursday, would have been the first formal peace negotiations since 2016.
Then, 108 days of talks in Kuwait broke down and a Saudi-led coalition, which has been fighting in support of the government and controls Yemeni airspace, barred the rebel delegation from flying back to Sanaa for three months.
UN Yemen envoy Martin Griffiths said: "We didn't manage to get... the delegation from Sanaa to come here... We just didn't make it."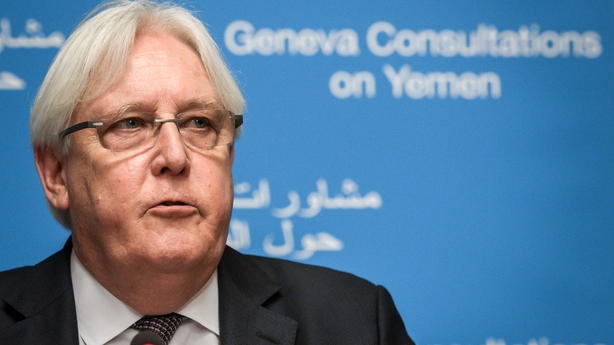 He said it was, "too early to say when next round of consultations will take place".
"We want the UN to be firmer in bringing the other party to the negotiations," Yemeni Foreign Minister Khaled al-Yamani told a press conference before leaving the Swiss city.
Aid organisations had described the planned talks as the "best hope for peace that Yemen has seen in over two years".
Nearly 10,000 people have been killed in the conflict since the Saudi-led coalition intervened in 2015, triggering what the UN has called the world's worst humanitarian crisis.