The worst floods in a century in the Indian state of Kerala have killed 324people and forced more than 200,000 into relief camps, according to officials.
Continuing heavy rainfall has pushed water levels higher.
The country's Prime Minister, Narendra Modi, was due to visit the southwest state later today as its chief minister said he was hoping the military could step up help for the rescue effort which is already using dozens of helicopters and hundreds of boats.
"I spoke to the defence minister this morning and asked for more helicopters," Chief Minister Pinarayi Vijayan told a news conference in the state capital, Thiruvananthapuram, adding that he planned to send 11 more helicopters to worst-hit places.
"In some areas, airlifting is the only option ... thousands are still marooned."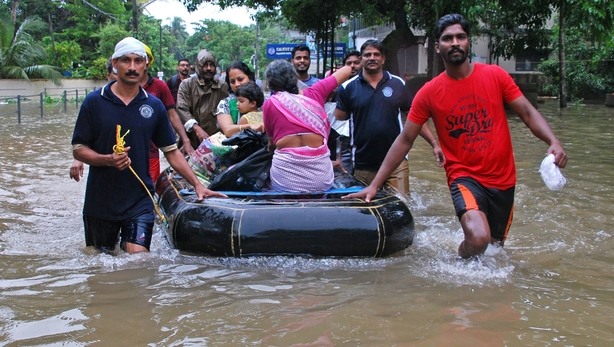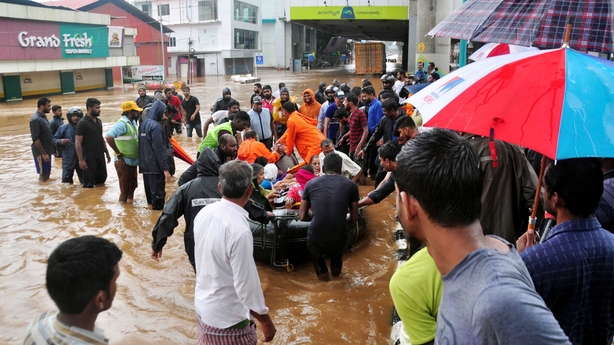 The floods began nine days ago.
Kerala is a major destination for both domestic and foreign tourists.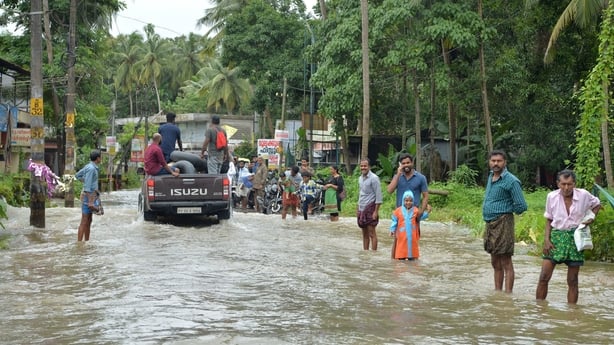 The airport in the main commercial city of Kochi has been flooded and operations suspended until 26 August with flights being diverted to two other airports in the state.
The office of the chief minister said heavy rain was falling in some places today. More showers are expected over the weekend.
Mr Modi said on Twitter he would travel to Kerala "to take stock of the unfortunate situation".