106 people have died following heavy floods in India's tourist hotspot of Kerala, as torrential rainfall threatened new areas, according to officials.
More than 60,000 people have now entered relief camps and the army and navy have stepped up rescue operations in the southern state, using a helicopter to airlift people, a Kerala disaster management official said.
"All districts are under red alert as more rains are expected in the next 24 hours," the official added.
The death toll rose by ten overnight and the state official said it was expected to go higher during the day.
Flights, train and metro services have been suspended in the flood-ravaged state.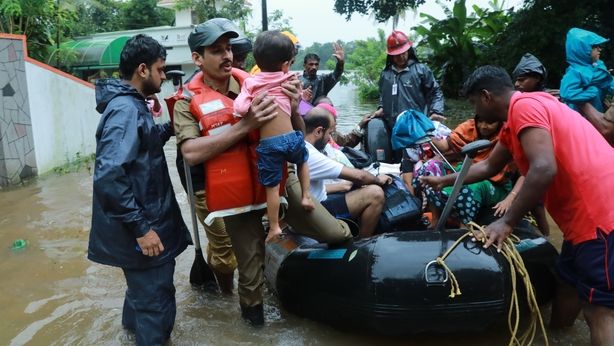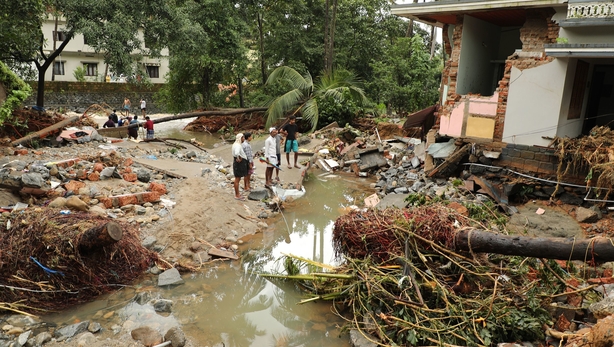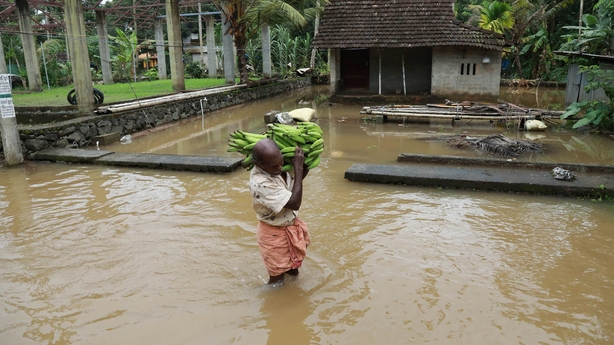 Hundreds of villages have been inundated, with more than 10,000km of roads and thousands of homes destroyed or damaged by the floods.
Kerala, famed for its pristine palm-lined beaches and tea plantations, is battered by the monsoon every year but this year's damage is the worst in decades. Floods have also caused havoc in neighbouring Karnataka and Andhra Pradesh states.
Prime Minister Narendra Modi said on Twitter that he has ordered the Defence Ministry "to further step up the rescue and relief operations across the state. Praying for the safety and well-being of the people of Kerala."