President Emmerson Mnangagwa of the ruling ZANU-PF party has taken a significant lead in Zimbabwe's presidential election race over his main opponent, Nelson Chamisa of the opposition Movement for Democratic Change party, according to official results.
With nine out of ten provinces declared, Mr Mnangagwa had 2,147,505 votes to Mr Chamisa's 1,929,704, according to tallies from the Zimbabwe Electoral Commission.
The result from the last province of Mashonaland West - a ZANU-PF stronghold - is due to be released shortly.
Zimbabwe has been preparing for the release of results in the landmark election - the first since the ousting of Robert Mugabe last year - which has sparked a deadly crackdown on protesters.
Six people were killed yesterday when troops fired live rounds against MDC demonstrators alleging the vote had been rigged.
Soldiers and police cleared the centre of the capital Harare ahead of the results announcement, shouting at pedestrians and traders to leave, as the MDC continued to claim that ZANU-PF had stolen the election.
The government has accused the MDC of inciting the unrest and vowed to enforce a security clampdown.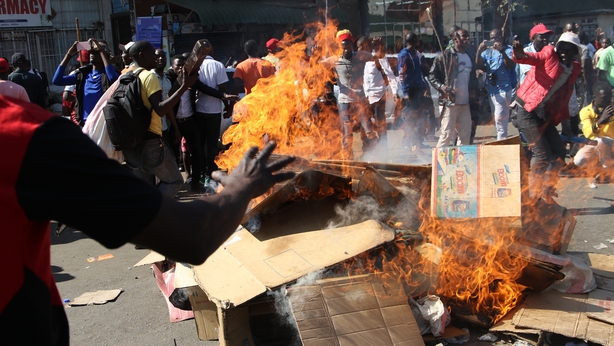 The violence, which followed a relatively orderly election, dashes Mr Mnangagwa's hopes of repairing the image of a country that had become synonmous with corruption and economic collapse under Mr Mugabe.
In particular, the use of soldiers to control the capital confirms suspicions that the generals who ousted Mr Mugabe - including army chief-turned vice-president Constantino Chiwenga - are firmly in charge, analysts said.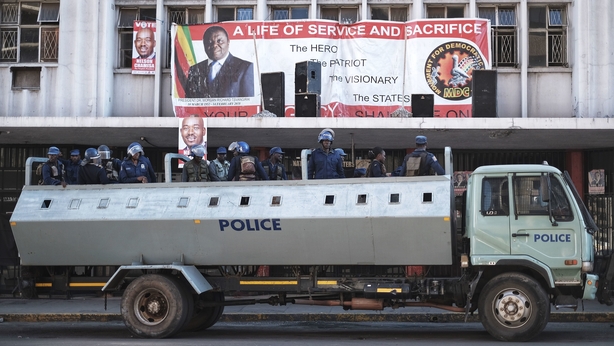 The election, which pitched 75-year-old Mr Mnangagwa against 40-year-old opposition leader Mr Chamisa, was supposed to confirm the legitimacy of the post-Mugabe government and allow Harare to renew ties with the international community.
This in turn would have allowed it to start unlocking the billions of dollars of donor funding and investment needed to get its economy, once one of Africa's most vibrant,back on its feet.
Instead, observers from the Commonwealth, the group of mainly former British colonies that Mr Mnangagwa had been hoping to rejoin, did not mince their words in condemning the conduct of the military.
"We categorically denounce the excessive use of force against unarmed civilians," former Ghanaian president John Mahama said in a statement on behalf of the Commonwealth.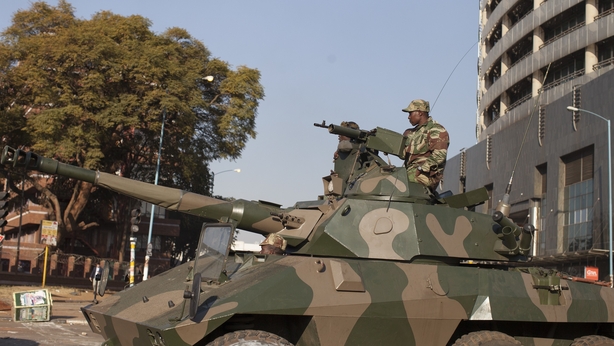 The observers had reported a number of problems with the poll, including voter intimidation.
The United Nations and European Union both called for restraint, while Britain said it was "deeply concerned" by the violence.
China, an important source of funding under Mr Mugabe and Mr Mnangagwa, said however it believed the election had generally proceeded in an orderly fashion.
A foreign ministry spokesman "noted" reports of unrest.