North Korea has started dismantling some facilities at its main satellite launch station, seen as the testing ground for its intercontinental ballistic missiles, according to expert analysis of recent satellite images.
If confirmed, the analysis by respected US-based website 38 North could signal a step forward after last month's landmark summit between North Korean leader Kim Jong-un and US President Donald Trump.
However, some experts questioned the significance of the gesture.
Mr Trump had declared the North Korean nuclear threat was effectively over after the Singapore summit.
However, US media reports suggest he is privately furious at the lack of any subsequent progress on the denuclearisation issue.
His public statements, however, remain upbeat and the 38 North analysis came as the president pronounced himself "very happy" with the way talks were progressing with Pyongyang.
The website said imagery indicated North Korea had begun taking down a processing building and a rocket-engine test stand that had been used to test liquid-fuel engines at its Sohae Satellite Launching Station.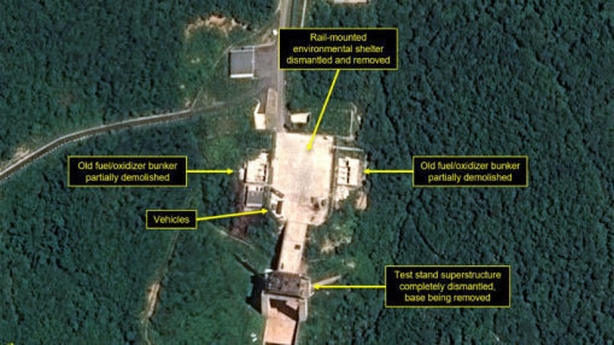 Sohae, on the northwest coast of North Korea, is ostensibly a facility designed for putting satellites into orbit.
However, rocket engines are easily re-purposed for use in missiles and the international community has labelled Pyongyang's space programme a fig leaf for weapons tests.
38 North analyst Joseph Bermudez called the move an "important first step" for Mr Kim in fulfilling a promise that President Trump said the North Korean leader made during their June summit in Singapore.
Since Sohae is "believed to have played an important role in the development of technologies for the North's intercontinental ballistic missile programme, these efforts represent a significant confidence-building measure on the part of North Korea," Mr Bermudez said.
Mr Trump said in Singapore that Mr Kim had committed to destroying a "major" missile engine test site, without specifying the site.
Sohae has been the North's primary rocket launch site since 2012, and some experts cautioned against reading too much into the work described in the 38 North analysis.
Melissa Hanham, senior research associate with the James Martin Center for Nonproliferation Studies in Monterey, said that while dismantling the engine test site was a "good move", it amounted to "the bare minimum" that could be done at Sohae.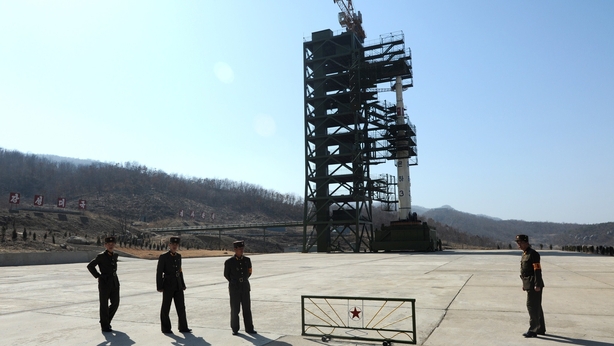 Dismantling the engine test stand is a good move, but about the bare minimum that can be done at the site. 1/ https://t.co/03lNiO72df

— Melissa Hanham (@mhanham) July 23, 2018
"Unless they dismantle the whole site, it will remain North Korea's premier location for space launches," Ms Hanham said on Twitter.
"North Korea does not need the Sohae engine test stand anymore if it is confident in the engine design."
"As (Kim Jong-un) said himself, North Korea is moving from testing to mass production," she said, adding that observers should look for signs of new sites where more missiles could be built.
"We ignored North Korea too long, and now it's about managing how many nuclear weapons and delivery systems they have, not if they have them."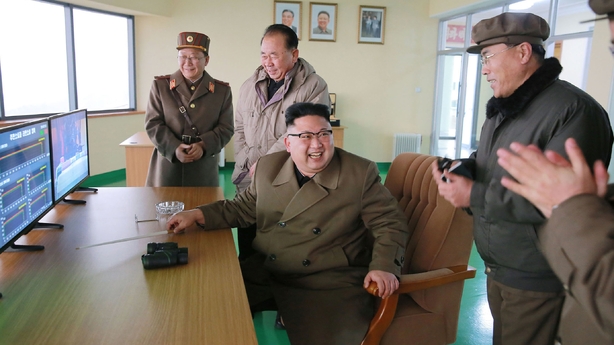 A US defence official also downplayed the news, saying the Sohae site was not a priority in terms of monitoring the North's denuclearisation efforts.
"It's not on the radar, so to speak," the official said.
In a sign of US impatience with what it sees as North Korean heel-dragging on the denuclearisation issue, Secretary of State Mike Pompeo was in New York last week urging United Nations member states to keep tough economic sanctions in place to pressure Mr Kim into moving forward.
China and Russia have argued that North Korea should be rewarded with the prospect of eased sanctions for opening up dialogue with the US and halting missile tests.