Millions of French fans partied into the night to mark the country's World Cup victory, celebrating football and the power of the game to bring a nation together.
Didier Deschamps' side won their second World Cup with a 4-2 victory over Croatia in Moscow.
Goals from wonderkid Kylian Mbappe, Antoine Griezmann, Paul Pogba and an own goal from Croatian striker Mario Mandzukic gave France the win.
It meant Deschamps became just the third man to win the World Cup as a player and coach, as he captained the country to their maiden win in 1998.
The team is due to return home later this afternoon after a night of celebrations in Moscow.
They are expected to parade through Paris and then go to the Elysée Palace to meet President Emmanuel Macron.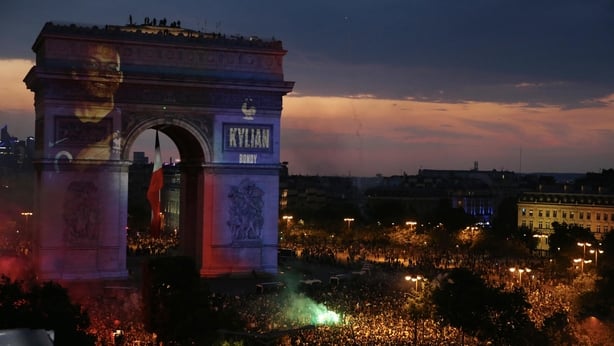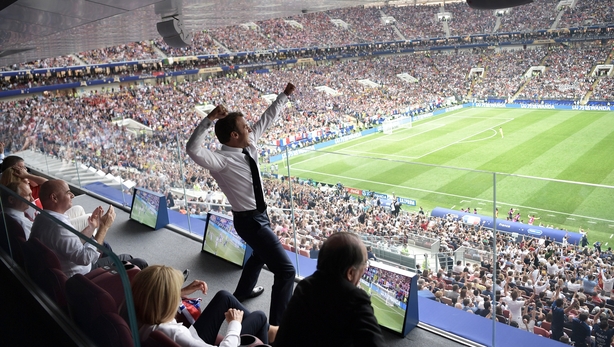 Mr Macron was on hand in Moscow yesterday to celebrate the team's success.
Last night, police in Paris fired tear gas and dispersed crowds from the Champs Elysees after clashes with a small group of unruly fans threatened to spoil the celebrations.
Millions of French fans had taken to the streets in joy after the final whistle with thousands gathering along the iconic avenue in the French capital.
But as the evening wore on, a small number of fans clashed with police, damaging some businesses and properties along the Champs Elysees.
---
Read more
---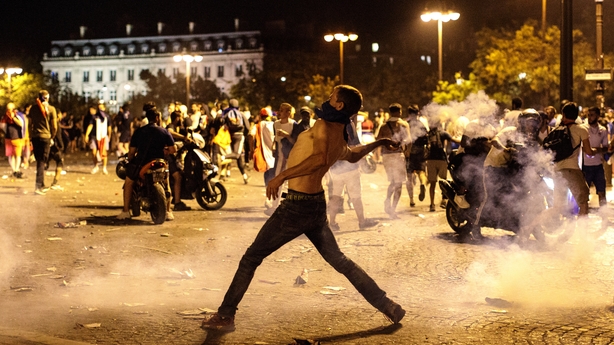 Some threw stones and other projectiles at riot police who responded with tear gas.
A decision was made by security officials to disperse the crowd, BFM TV said. It said minor crowd trouble was also reported in the city of Lyon.
France had mobilised around 110,000 security staff for the Bastille Day festivities on Saturday and the World Cup final.