Invisible danger
The flat farm and woodland to the south of Belarus' second city Gomel looks like any normal fertile rural landscape.
The lush dense forest is home to all manner of flora and fauna.
Insects hum summer's tune. Wild animals stalk prey silently in the undergrowth. In the sun splashed trees birds sing a joyous song.
But for all its seeming normality, much of this land harbours an invisible silent and potentially lethal danger.
The big giveaway is the large prominent yellow signs, complete with the trefoil symbol warning of the presence of ionizing radiation as the road enters the exclusion zone.
This so-called zone of alienation was a 30km designated perimeter around the Chernobyl nuclear power plant, inside which habitation was not allowed due to the dangers posed by radiation contamination from the 1986 explosion.
First established in the wake of the accident, the area was later broadened to include almost 2,600 square kilometres.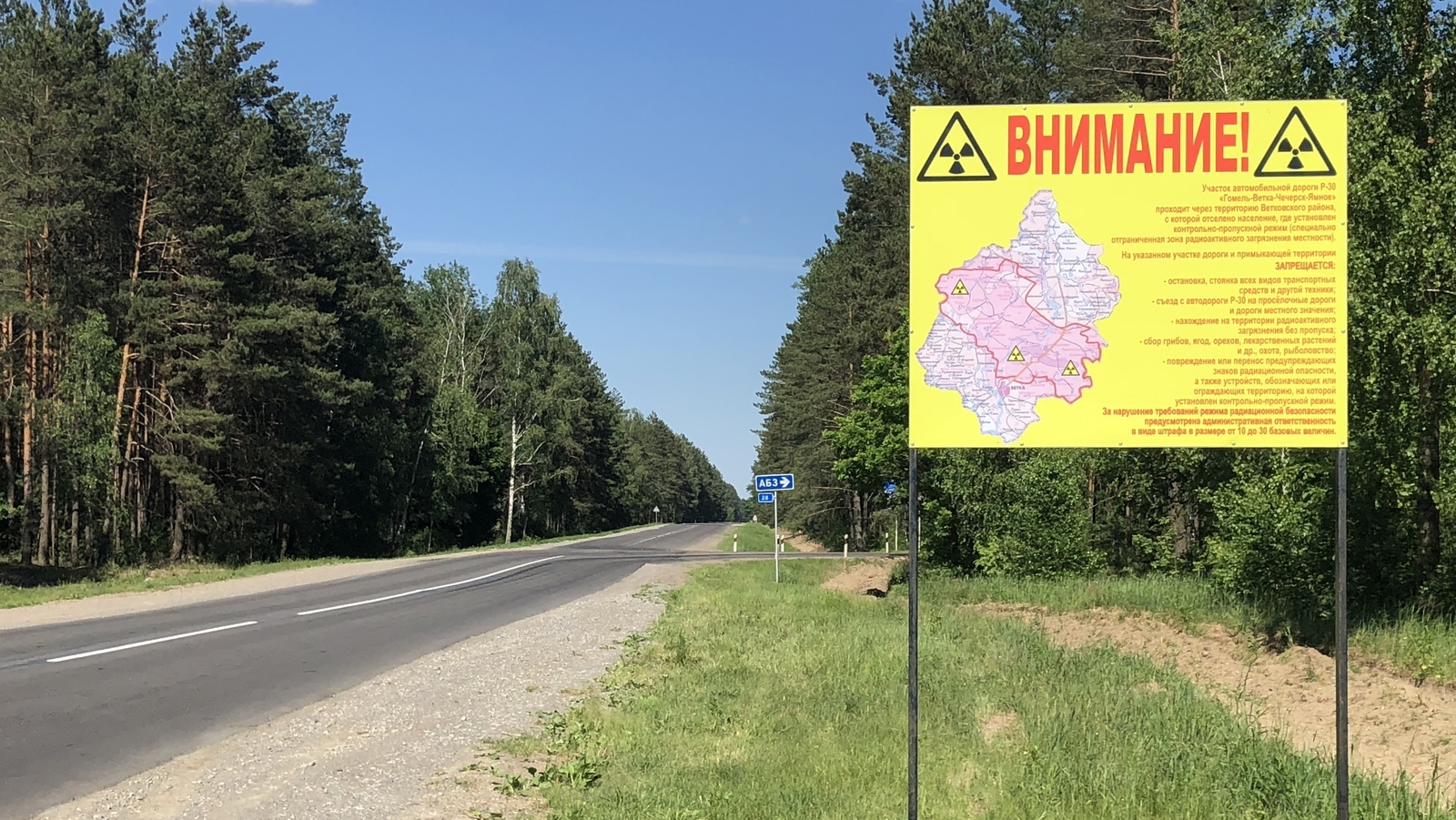 Bartholomevka
With the necessary permits and the correct precautions, we venture inside the zone, driving through the seemingly unblemished woodland.

But then, through the trees we spy the dilapidated remains of a multi-storey building that looks like it might once have been a modern apartment block.
Elsewhere, peeping out from behind green leaves we see other ruined buildings and rubble.
This is, or more correctly was, the village of Bartholomevka.
Once home to 3,000 people, it boasted a huge collective farm, a cinema, kindergarten, clinic, shops and all the other amenities you would expect of a modest-sized town.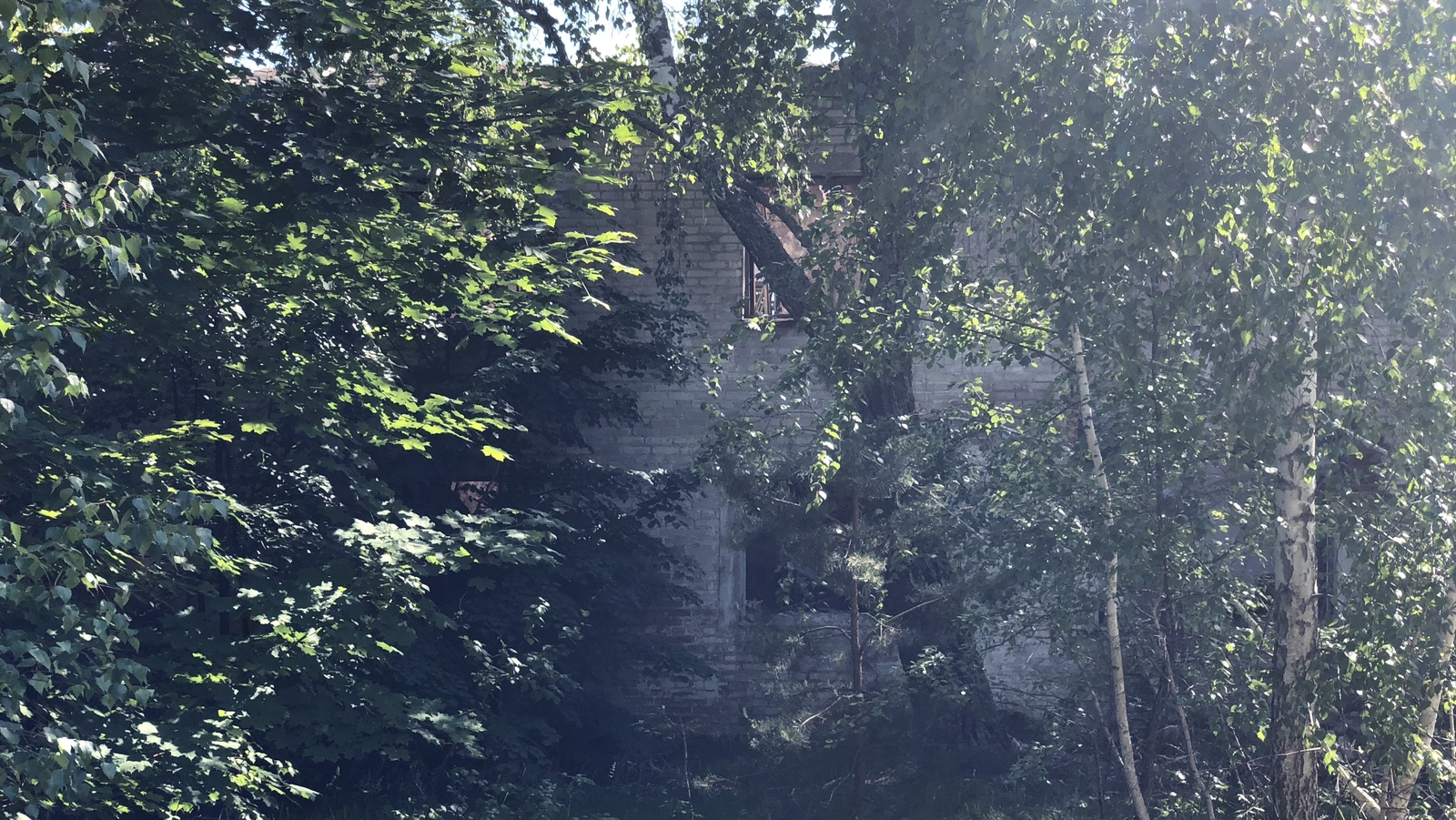 But today the only creatures that live here are the insects, birds, animals and plants of a forest ecosystem that has swallowed up the structural remains of the village since it was emptied of life nearly 30 years ago.
Deemed by governments and experts to be too contaminated for humans to continue living in following the Chernobyl accident, its inhabitants were resettled in other towns and villages in the district and the wider Soviet Union in 1990.
Then the bulldozers moved in to flatten the structures and scrape away the contaminated soil, gifting the land back to Mother Nature to begin her natural cleansing over tens or maybe more likely hundreds of years, depending on the type of radiation present.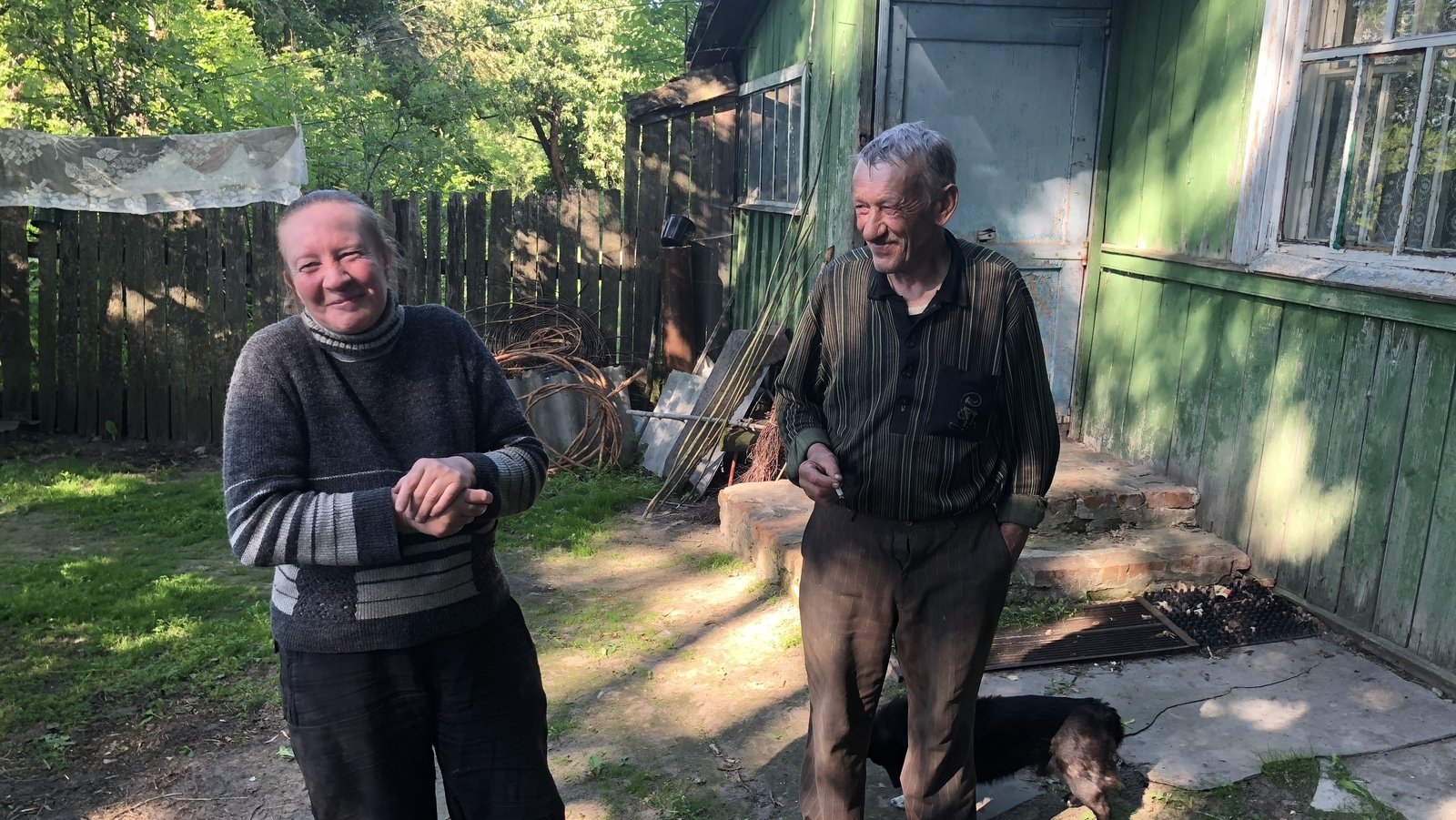 Life goes on
But as we drive deeper into the forest it becomes clear that while the vast majority of residents are gone, not all are.
We come across three intact traditional wooden houses standing side by side. One shows signs of life, and out emerges Sveta Shelkunova and Peter Belyakov.
Peter, they tell us, has lived here since 1954, and even when the area was forcibly evacuated in 1990, he returned soon after.
Sveta came back three years ago as she couldn't settle in her new home. Other evacuees were dying young, she explained, and she didn't see the point in staying.
Living in this abandoned forest isn't easy. There's no electricity. Their drinking water comes from a well. They grow their own vegetables in their garden.
But does the risk of radiation contamination not concern them?
Sveta scoffs, and through our interpreter explains they don't feel unwell, adding that during medical checks in the hospital they were told to just eat what they wanted to eat.
It hasn't done them any harm it seems, so far at least.
Re-settlers such as Sveta and Peter are very much the exception rather than the rule though.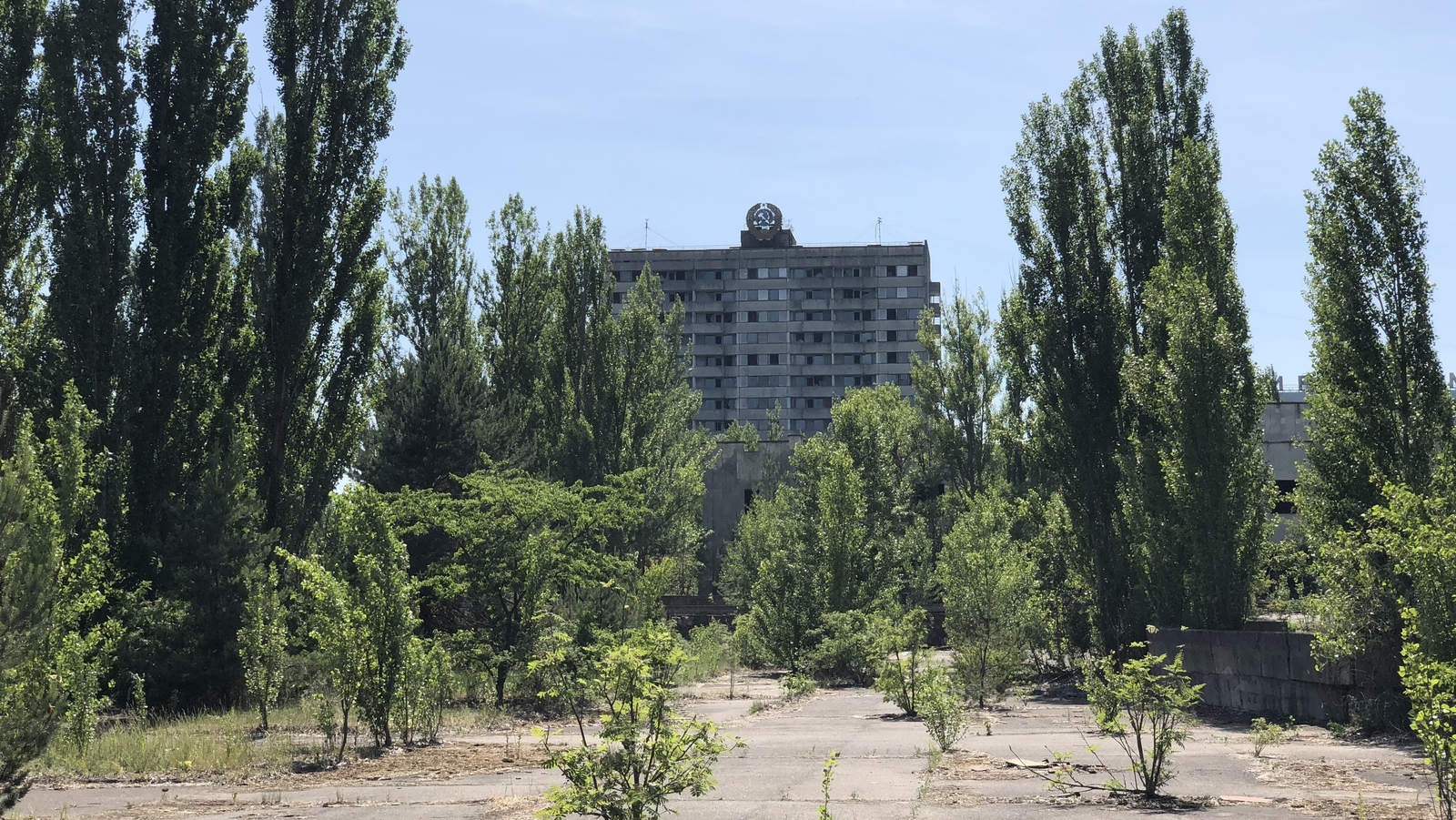 Pripyat
Up to 400,000 people were forced to leave their homes and lives in 2,000 towns and villages and move out of the exclusion zone in both Belarus and Ukraine following the disaster, in most cases never to return.
Among the largest places affected was Pripyat in Ukraine, not far from the Chernobyl power station.
It was set up in 1970 to house the workers at the plant and boasted the best of infrastructure in order to attract in the top specialists.
In the hours following the explosion, the people were told to stay put. But 36 hours later, the city was evacuated and a fleet of 1,000 buses removed the 50,000 inhabitants within four hours.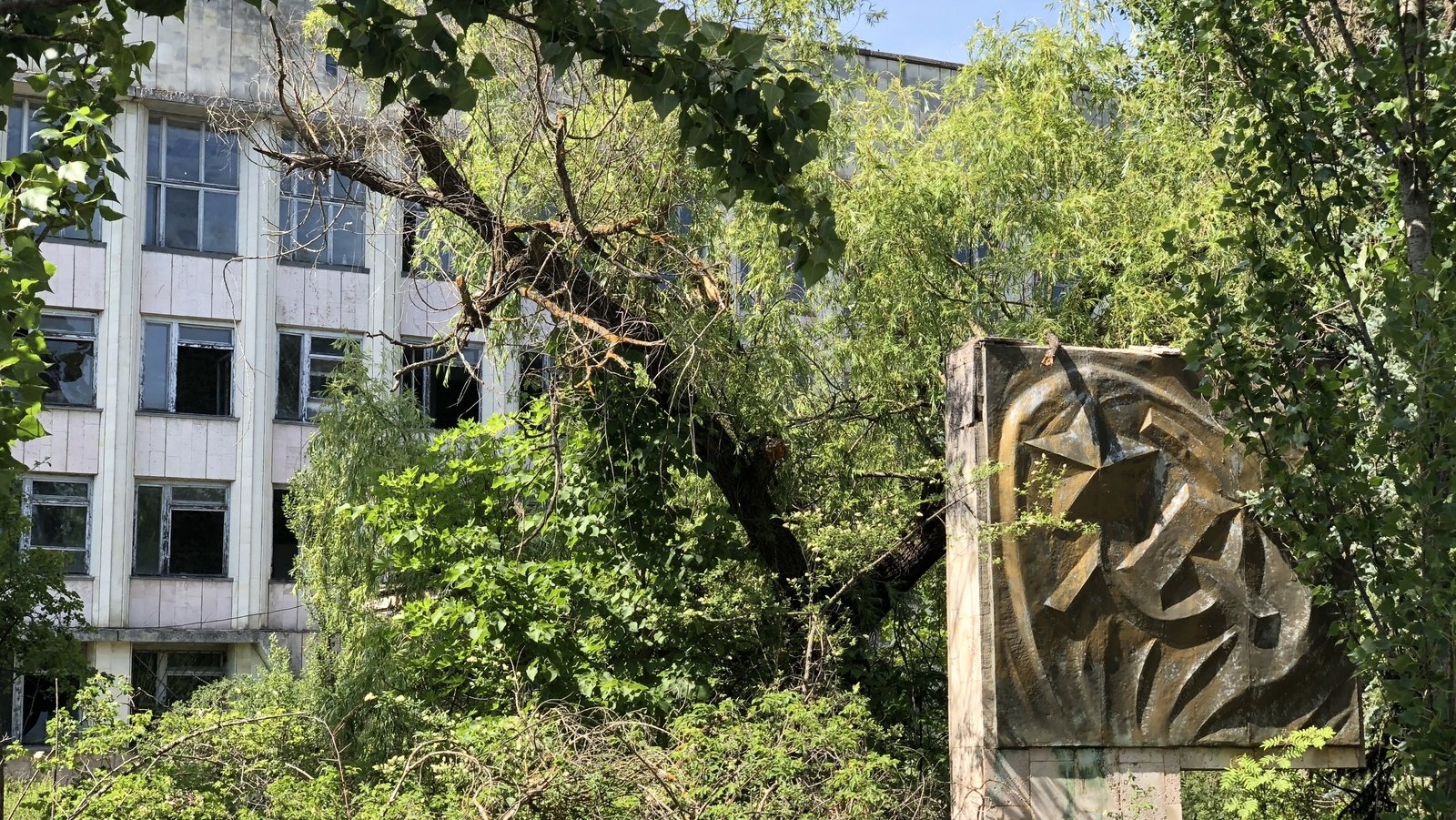 They were told they would be gone for three days.
But 32 years on, Prypyat remains abandoned. The only life there, bus loads of curious tourists, and the odd wandering or inquisitive creature of the forest.
Otherwise, the city remains frozen in time. Like in Bartholomevka, trees, shrubs and other vegetation has taken over.
But the buildings in the main remain standing – the supermarket, the cultural centre, the hospital, numerous apartment blocks, even the funfair.
It isn't clear how long it will take before these areas become habitable again.
360 view of the abandoned radioactive city of Pripyat
To enable 360 functionality on mobile, click on the YouTube symbol in the video to launch the YouTube app.
Contamination
The half life of the 100 radioactive elements released into the atmosphere during the accident varies from eight days in the case of iodine, to 24,000 years in the case of plutonium.
The biggest quantities released are of Strontium-90 and Caesium-137, which supposedly have a half life of 29 and 30 years respectively.
However, research has shown that the Caesium-137 is not disappearing as quickly as thought and it could take up to 320 years for it to disappear completely.
While large swathes of land have been stripped of contaminated top soil, in many areas radioactive isotypes are stored in trees and other vegetation and released when burned in forest fires or cut down for use as a fuel.
In some areas, though, hope and people are returning.
Once-evacuated villages such as Vetka in Belarus, for example, are now being rebuilt and repopulated by the government.
Agriculture is returning too, with tractors tilling the soil and tending to the sprouting contents of the neat straight drills in huge open fields.
This is a dangerous mistake though, according to some experts.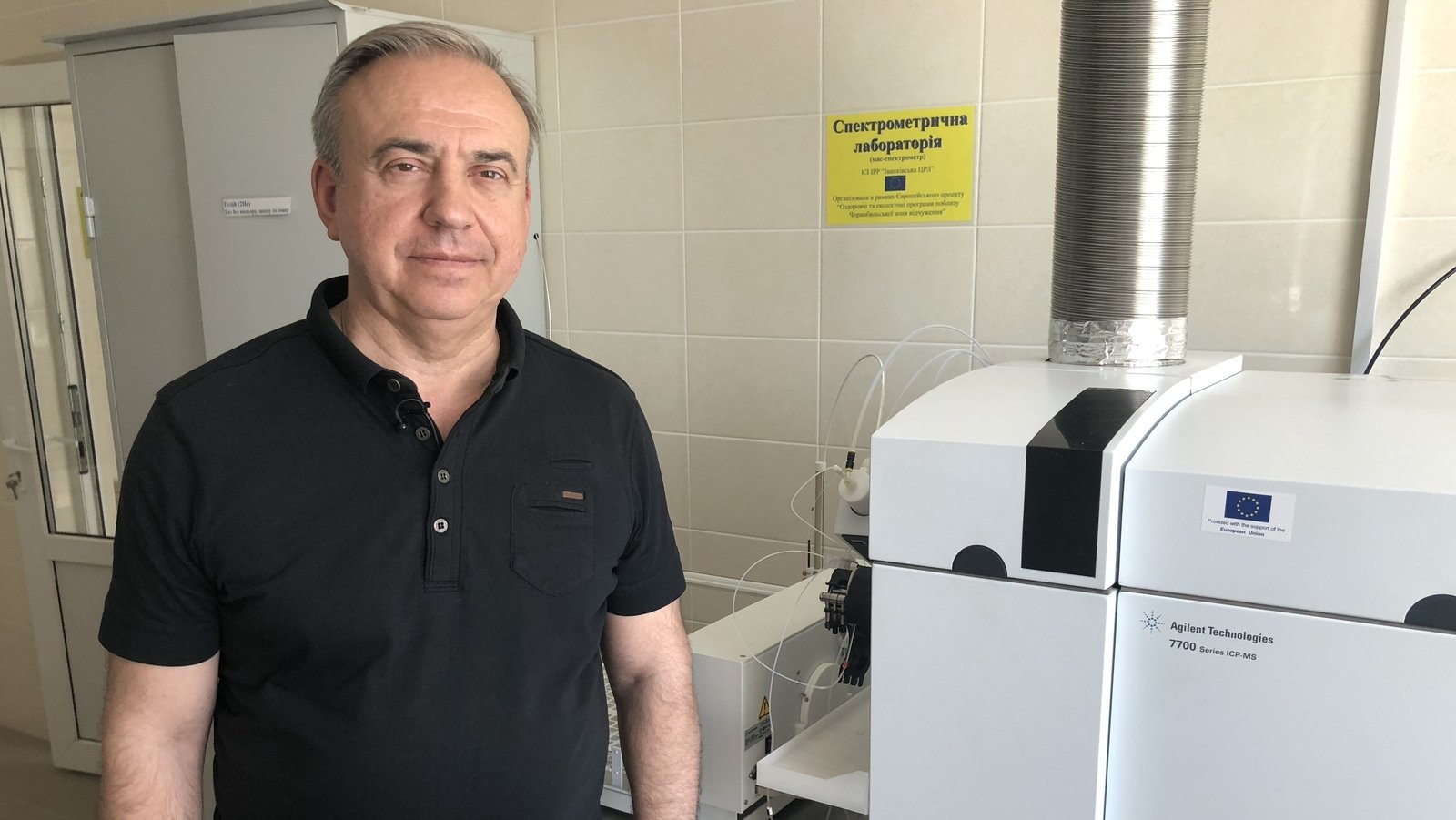 Professor Yury Bandazhevsky
Professor Yury Bandazhevksy is considered one of the world's leading authorities on the medical fallout of Chernobyl.
He began studying its effects in Gomel in the aftermath of the accident, but his outspoken criticism of government health policy was not appreciated by authorities.
Eventually, he was arrested and sent to a gulag, before being forced to leave Belarus for France where he was given refuge.
Today, he lives in Ukraine as a guest of the state and runs a clinic and research project studying the consequences of Chernobyl from a hospital in the town of Ivankiv, not far from the exclusion zone.
We were shocked when we found such metabolism problems and after that we did genetic screening and we found that it also has genetic effects on the kids
Funded in part by the EU he has over the years studied around 4,000 people, many of them children, for any effects of radiation exposure. His findings are deeply troubling.
He's found that over 40% have problems producing hormones from their thyroid glands. Large numbers of children have some form of issue with their cardiac system, with many showing signs of higher arterial pressure and arrythmia.
He's also established problems in the metabolism of children, with a particular amino acid that can be a predictor of future cancers and other diseases in abundance.
"We were shocked when we found such metabolism problems and after that we did genetic screening and we found that it also has genetic effects on the kids," Professor Bandazhevsky tells us.
"After that we built up a biology of the food chain which has shown us that radionuclides are coming from the environment through the food which is being grown in the contaminated territory."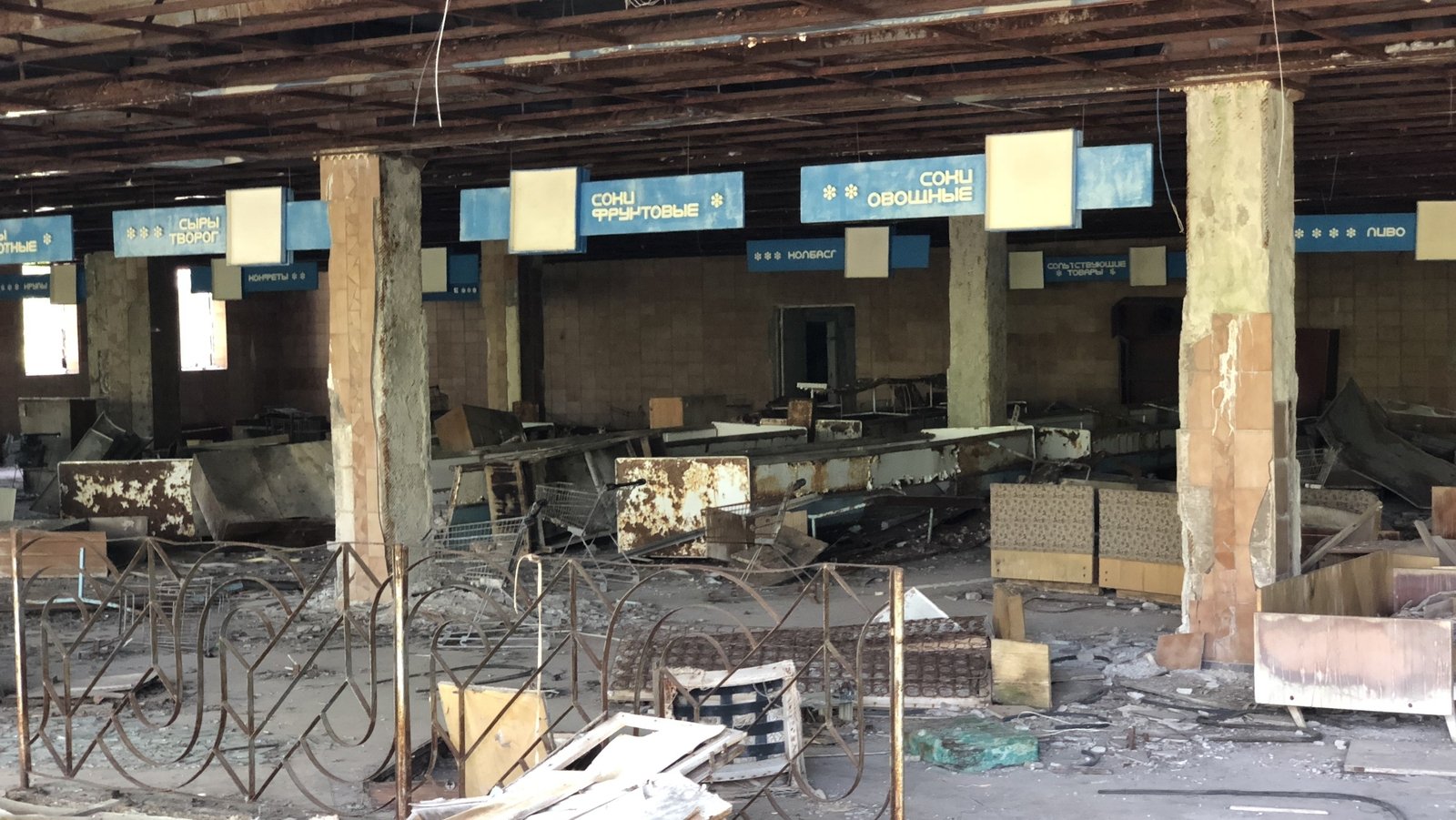 Food safety
The main sources are thought to be wild fruits of the forest, such as berries and mushrooms.
Trees too are a problem because they store the radiation and then release it when burned for fuel or in increasingly regular large forest fires.
Professor Bandazhevsky says there is a high chance that all these issues are a direct result of Chernobyl, although he claims to have previously seen evidence that parts of Belarus were already contaminated with Caesium-137 before the nuclear power plant accident.
And the scientist thinks the health impacts will continue for some time because of the ongoing contamination and the genetic inheritance.
This problem will appear again and again.
"We are looking now at the second generation," he says. "This problem will appear again and again."
While the governments of both countries deny any food safety concerns, recent scientific research from the University of Exeter and the Ukranian Institute of Agricultural Radiology has backed up the professor's claims.
It found that milk in parts of Ukraine has radioactivity levels up to 12 times over the official safe limit for children as a result of Caesium-137 accumulation.
Little wonder then that around the Gomel area, most people seem to know someone with some class of illness that could be linked to radiation exposure.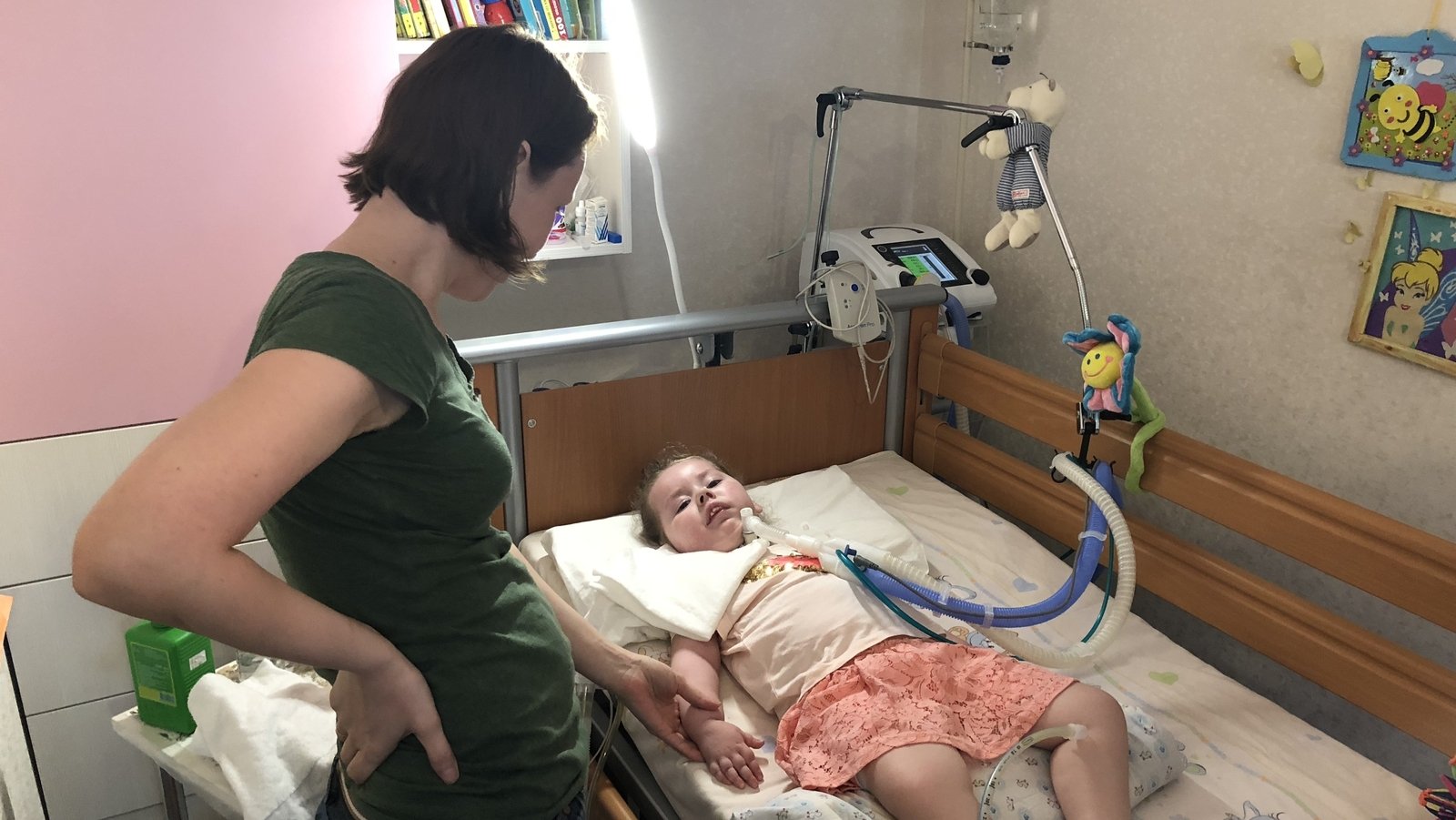 The next generation
We visit a number of sick children in the city, including Sasha Vlasova, a so-called grand-daughter of Chernobyl, who has almost no ability to move as a result of being born with spinal muscular atrophy.
She is cared for by her mother Lena, who in turn is assisted by nursing support and medical supplies provided by Irish charity Chernobyl Children International.
Lena was herself a child when reactor number 4 exploded in 1986.
She now suffers from thyroid cancer and carries the scar of treatment on her neck – the so-called Chernobyl necklace.
Three decades and now three generations on, this is the ongoing legacy of Chernobyl.
And nobody knows when that legacy will finally end.