Here are some key dates in the Greek debt crisis, as Eurozone nations agree on the final elements of a plan to get the country out of its eight-year bailout programme and make its massive debt more manageable.
Financial meltdown
October 2009: The Greek government admits the national public deficit, at 12.7%, is twice as big as previously thought. The figure is later revised to 15% of gross domestic product (GDP).
December: Credit ratings agencies Fitch, Standard & Poor's and Moody's downgrade Greece's debt.
Bailouts and austerity
April 2010: Athens appeals for help.
May: Greece receives a bailout as the European Union and International Monetary Fund agree to a €110bn package of loans in exchange for austerity measures and €73bn is disbursed.
October 2011: The eurozone prepares a second loan package worth €130bn, with some of the money from the first programme rolled in.
Private sector creditors write off more than €100bn, about half the debt owed to them.
Political crisis
May 2012: Two political parties that accepted austerity measures suffer losses in an early election. A fresh vote is held.
June: The two pro-bailout parties form the core of a new government, with a conservative prime minister put in charge.
Moment of respite
April 2014: Greece returns to sovereign debt markets.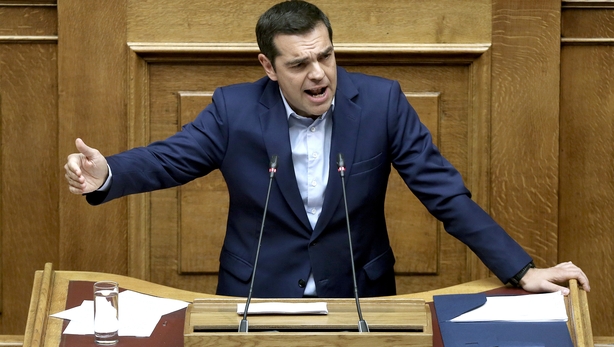 January 2015: The Syriza party of Alexis Tsipras wins a snap election.
In five years, Greek GDP has fallen by 25%, salaries have withered and a quarter of the workforce is unemployed.
February 2015: Greece's creditors agree to extend emergency loans until the end of June. Athens vows reforms in exchange for the last €7.2bn euros in rescue funds.
Taking on creditors
June 2015: Mr Tsipras calls a referendum on the latest bailout proposals. Three days later, Greece's bailout officially expires and Athens misses a €1.5bn debt payment.
July: Greek referendum voters reject the creditors' proposals. The next day, the country's firebrand finance minister, Yanis Varoufakis, steps down.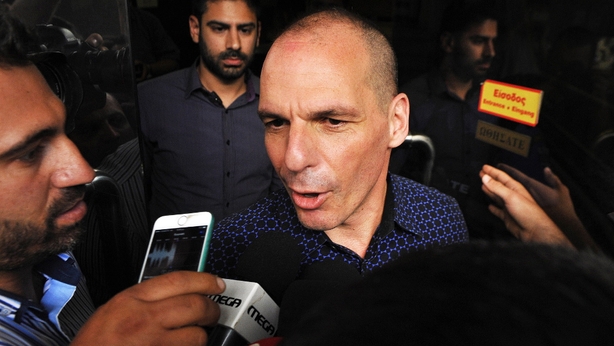 A bitter pill
July 2015: Greece and its creditors agree to preliminary terms of the nation's third bailout deal, in return for harsher reforms than those rejected in the referendum.
Mr Tsipras names a new cabinet that excludes hardliners opposed to the bailout terms.
August: Parliament approves the bailout.
Second chance for Tsipras
August 2015: Mr Tsipras quits and calls a new election. Athens receives the first tranche of bailout cash, allowing it to repay a €3.4bn debt to the European Central Bank on time.
September: Syriza wins a strong victory and it forms a coalition that will push through the reforms.
Free at last?
December 2016: Eurozone finance ministers endorse short-term debt relief measures.
September 2017: EU economic affairs commissioner Pierre Moscovici says Greece will remain under supervision until it repays 75% of its loans.
January 2018: Eurogroup chair Mario Centeno announces the start of "technical work" on the debt relief measures.
April 2018: Greek Finance Minister Euclid Tsakalotos admits that the country will remain under "enhanced surveillance" once its bailout programme expires in August.