An outbreak of Ebola in the Democratic Republic of Congo does not yet constitute an international public health emergency and there are strong reasons to believe it can be brought under control, the World Health Organisation has said.
Director General Tedros Adhanom Ghebreyesus told reporters "we have an evolving situation" and said emergency response teams planned to start administering an experimental vaccine to frontline health workers in the country by Sunday.
"It was the view of the committee that the conditions for a Public Health Emergency of International Concern have not currently been met," the WHO said in a statement after a meeting of its International Health Regulations Emergency Committee.
Earlier, the organisation raised its assessment of the public health risk from the DRC's Ebola outbreak to "very high" at the national level, from "high" previously.
It comes after the disease was confirmed in one patient in a major city.
The number of suspected, probable and confirmed Ebola cases has risen to 45, with 25 people dead.
The WHO said that 14 of the cases had been confirmed as the deadly virus following laboratory tests.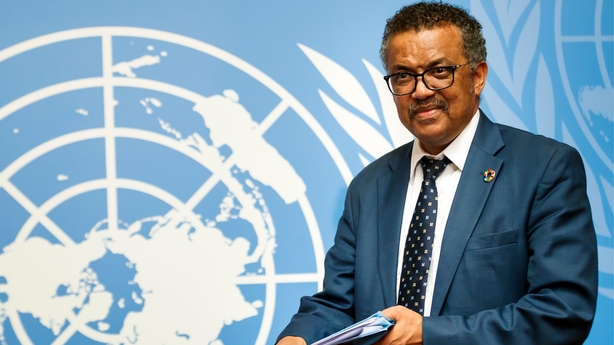 The risk to countries in the region is now "high", raised from "moderate", but the global risk remains "low".
The reassessment came after the first confirmed case in Mbandaka, a city of around 1.5 million people.
Previous reports of the disease had been in remote areas where Ebola might spread more slowly.
"The confirmed case in Mbandaka, a large urban centre located on major national and international river, road and domestic air routes increases the risk of spread within the Democratic Republic of the Congo and to neighbouring countries," the WHO said.
The DRC said it had implemented an "action plan" boosting safeguards in Mbandaka and the city was "under surveillance".
Mbandaka had three suspected cases in addition to the confirmed case.
The nightmare scenario is an outbreak in Kinshasa, a crowded city where millions live in unsanitary slums not connected to a sewer system.