Russia has warned Britain at the United Nations Security Council that it is "playing with fire" by blaming Moscow for poisoning a former Russian spy and his daughter.
"We have told our British colleagues that 'you're playing with fire and you'll be sorry'," Russian UN Ambassador Vassily Nebenzia told a meeting of the 15-member council that he had requested.
"Novichok is not copyrighted by Russia in spite of the obviously Russian name," he said, adding that the United States and Britain had both developed the nerve agent.
Britain's UN Ambassador Karen Pierce said that a Russian request for consular access had been conveyed to Yulia Skripal, who was poisoned in Britain last month along with her father Sergei, and "we await her response."
"We have received a request from the Russian consulate. We have conveyed it to Yulia Skripal and we await her response," Ms Pierce told the meeting.
"Ms Skripal's own wishes need to be taken into account," she said
Ms Skripal earlier issued a statement saying the entire episode was "somewhat disorientating".
"I woke up over a week ago now and am glad to say my strength is growing daily," the 33-year-old said in the statement issued on her behalf by London police.
"I am sure you appreciate that the entire episode is somewhat disorientating, and I hope that you'll respect my privacy and that of my family during the period of my convalescence."
It comes as Russia's ambassador to the UK branded Foreign Secretary Boris Johnson's claims about the Salisbury attack as "unacceptable".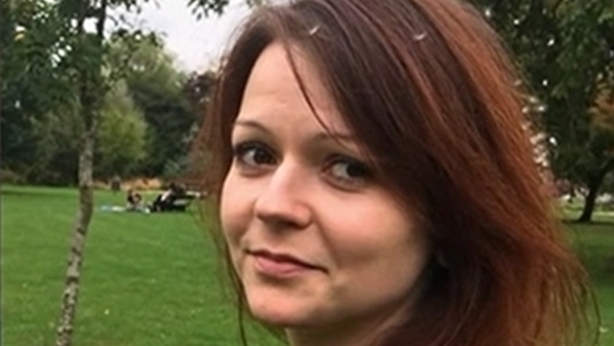 Mr Johnson issued a message on Twitter yesterday saying scientists at the UK's research laboratory at Porton Down identified the nerve agent used against Sergei Skripal and his daughter Yulia as military grade Novichok.
He also said Russia has investigated delivering nerve agents, likely for assassination, and as part of this programme has produced and stockpiled small quantities of Novichoks.
Mr Johnson also said Russia has a motive for targeting Mr Skripal.
1) Porton Down identified nerve agent as military grade Novichok; 2) Russia has investigated delivering nerve agents,likely for assassination,& as part of this programme has produced and stockpiled small quantities of Novichoks; 3) Russia has motive for targeting Sergei Skripal.

— Boris Johnson (@BorisJohnson) April 4, 2018
Responding to the claim of a Novichok stockpile, ambassador Alexander Yakovenko told a press conference at the Russian embassy in London: "I like the word 'likely'. It's clever. But what I want to say is, first of all, it's not true.
"That statement is not supported by any evidence."
Responding to the claim that Russia had a motive to target Mr Skripal, he said: "It's not true. Absolutely not true.
"We hear all the stories and the theories about our motivations. We don't buy it. For us, these kinds of statements are unacceptable."
Mr Yakovenko said it was "not true" that Russia had failed to answer two key questions about the poisoning - whether it was behind the attack or if it had lost control of the nerve agent.
The ambassador said he met Mr Johnson on 12 March and the next day the Russian government sent a note that said the federation was "not involved in any way" in the incident.
Mr Yakovenko said the embassy had received a request from Viktoria Skripal asking for information on the condition of her relatives when the attack happened.
The ambassador said they received "one sentence maybe a week later" from the government after asking for the information.
Mr Yakovenko said that Yulia Skripal's sister wanted to visit her relatives in the UK but was waiting to hear whether she would be granted a visa.
"I hope that the British Government will issue this visa in time," he said. "We hope that the British side will arrange a visit to the hospital, because today nobody is allowed to come there.
"We believe this is a humanitarian case and we could expect that the visa would be issued as fast as possible. Everything is in the hands of the British Government.
"Usually in these cases, you can issue the visa in 24 hours, it's not a big deal, but she is waiting for two days now."
Mr Yakovenko later hit out at the Foreign Office, telling reporters that the UK was "not answering our notes".
He went on to complain that his government had received little information about the condition of the Skripals.
He said: "No information about Yulia Skripal, we don't know about Sergei. This is our people, they're Russian citizens."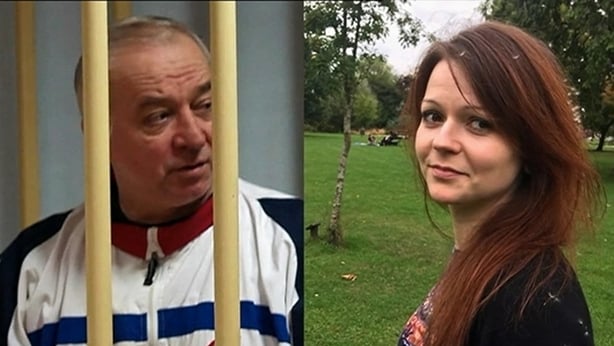 Russian Foreign Minister Sergei Lavrov has said that the UK cannot ignore Russia's "legitimate questions" over the poisoning of a former double agent, as he called for a "substantial and responsible" probe into the case.
"It will not be possible to ignore the legitimate questions we are asking," Mr Lavrov said.
He was speaking hours before a meeting of the UN Security Council, which is due to discuss the escalating diplomatic crisis between Russia and the West.
Russia is insisting on a "substantial and responsible investigation" in accordance with the Chemical Weapons Convention, Mr Lavrov added.
The UK has said it is highly likely that Russia is to blame for the poisoning of former double agent Sergei Skripal and his daughter Yulia in the English city of Salisbury on 4 March. The Kremlin has angrily denied any involvement.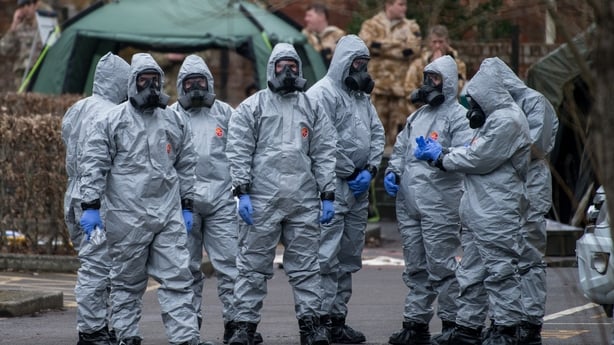 ---
Read more
Five things to know about the OPCW
---
Britain is carrying out its own inquiry, with independent technical assistance from OPCW experts.
Mr Lavrov said Russian President Vladimir Putin had stressed the country was ready for "joint work" and was calling for the situation to be examined in a "fair way, with the presentation of evidence".
He reiterated that Russia views Britain's refusal to allow it access to the investigation as "a mockery of international law, diplomatic etiquette and elementary decency".
Mr Lavrov said that the Skripal case was "a pretext, either made up or staged, for the groundless expulsions of diplomats", suggesting Russia is claiming the poisoning did not happen in the way it has been reported by London.
US diplomats expelled by Russia were seen leaving the US embassy in Moscow this morning to make their way to the airport, the TASS news agency reported.
Russia expelled 60 US diplomats one week ago and ordered the closure of the US consulate in St Petersburg in retaliation for Washington's expulsion of the same number of Russian diplomats and closure of Russia's consulate in Seattle.
TASS reported that three coaches believed to be carrying departing diplomats were seen leaving the US embassy in central Moscow to head for the airport.
Russia expelled 58 diplomats from the US embassy in Moscow and two from the US consulate in the city of Yekaterinburg.
Further reporting: PA