The US has said that Russia was "responsible" for a nerve agent attack on a former Russian spy in England, and urged the UN Security Council to hold Moscow accountable.
US Ambassador Nikki Haley told an emergency security council meeting:
"The United States believes that Russia is responsible for the attack on two people in the United Kingdom, using a military-grade nerve agent."
The UN Security Council is this evening being briefed on the investigation into the incident.
Russia's Ambassador to the United Nations, Vassily Nebenzia,repeated Moscow's denial that it had anything to do with the poisoning and called for proof of its involvement.
France said tonight it would be in touch with Britain in the coming hours to co-ordinate a response to a nerve agent attack on a Russian spy, which London has blamed on Russia, after an earlier muted reaction to Britain's allegations.
In contrast to German Chancellor Angela Merkel and US President Donald Trump who assured Mrs May they were taking her government's views seriously, President Emmanuel Macron and other French officials have declined to point a finger directly at Russia.
Earlier, the British Prime Minister Theresa May said that 23 Russian diplomats are to be expelled following the nerve agent attack in Salisbury.
She told the House of Commons that all high-level planned bilateral meetings with Russian are suspended and no member of the Royal family will travel to Russia for the forthcoming football World Cup.
This includes the revocation of an invitation for foreign minister Sergei Lavrov to visit the UK and "there will be no attendance by ministers or indeed members of the Royal Family at this summer's World Cup in Russia." 
She said the Russian state is culpable for the attempted murder of former Russian double agent Sergei Skripal and his daughter Yulia.
May announces expulsion of 23 Russian diplomats - 'They have just one week to leave' pic.twitter.com/BduaBRRbBN

— RTÉ News (@rtenews) March 14, 2018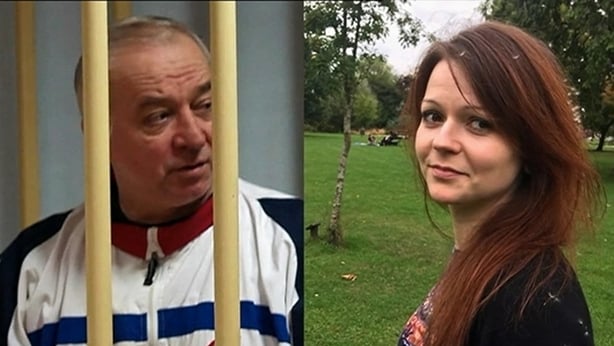 Mrs May said Russia offered no explanation for having an undeclared chemical weapons programme in contravention of international law.
She said the British government would "urgently develop proposals"  for new legislative powers to "harden our defences against all forms of hostile state activity".
"This will include the addition of a targeted power to detain those suspected of hostile state activity at the UK border.
"This power is currently only permitted in relation to those suspected of terrorism."
The PM has also asked Home Secretary Amber Rudd to consider whether there is a need for new counter-espionage powers to "clamp down on the full spectrum of hostile activities of foreign agents in our country". 
May says Russian state culpable for attempted murder of Russian double agent pic.twitter.com/VB1plhtqka

— RTÉ News (@rtenews) March 14, 2018
Mrs May said the Salisbury incident was an "unlawful use of force by the Russian state against the UK".
She told MPs the National Security Council had agreed "immediate actions to dismantle the Russian espionage network in the UK".
There would be "urgent work to develop new powers to tackle all forms of hostile state activity and to ensure that those seeking to carry out such activity cannot enter the UK". 
In a statement the Russian Embassy said: "On March 14 Russian Ambassador Alexander Yakovenko was summoned to the Foreign and Commonwealth Office where he was informed that 23 diplomats were declared personae non gratae.
"We consider this hostile action as totally unacceptable, unjustified and shortsighted.
"All the responsibility for the deterioration of the Russia-UK relationship lies with the current political leadership of Britain."
The speaker of the upper house of the Russian parliament, Valentina Matvienko, said Moscow should react to Britain's actions in a fast, tough and reciprocal way. 
Mr Matvienko also described British actions towards Russia as a provocation. 
This afternoon, German Chancellor Angela Merkel said the European Union would present a common stance over the nerve agent attack. 
"We take the findings of the British government very seriously ... We will present a common European view here," Ms Merkel told German broadcaster ARD, noting that European leaders would meet next week.
"Nonetheless, I say we can't break off all contacts now. We must still talk with the Russians despite all differences of opinion."
---
Read More: 
Moscow will not respond to UK ultimatum - Russian embassy
Theresa May says 'highly likely' Russia behind spy attack
Nerve agent found at UK pub in spy attack investigation
Nerve agent attack: What is Novichok?
---
UN Secretary-General Antonio Guterres said today the use of a nerve agent in an attack on a former Russian spy was "unacceptable."
A UN spokesman said: "The use of nerve agents as a weapon under any circumstances is unacceptable and its use by a state would constitute a serious violation of international law."
The UK has called for an urgent meeting of the UN Security Council.
Russia has said that it is in no way connected to the poisoning in Salisbury earlier this month. 
Kremlin spokesman Dmitry Peskov said that the accusations against Russia are groundless.
Russia remains open to cooperating with a British investigation into the case, but any possible measures by London against Moscow will elicit a response, Mr Peskov said.
He said it was too early to say what that response would be.
"Moscow does not accept unfounded accusations that are not based on evidence and a language of ultimatums," Mr Peskov told reporters. 
"We are hoping that common sense will prevail," he said in the Kremlin's first public response to British accusations that Russia was likely behind the attempted murder Mr Skripal.
British counter-terrorism officers began investigating the death of another Russian in Britain yesterday, although police said it was not thought to be linked to the attack on the Skripals.
Nikolai Glushkov, 68, who was an associate of late tycoon Boris Berezovsky, was found dead on Monday. 
Mr Berezovsky was found dead in March 2013 in the bathroom of his luxury mansion west of London.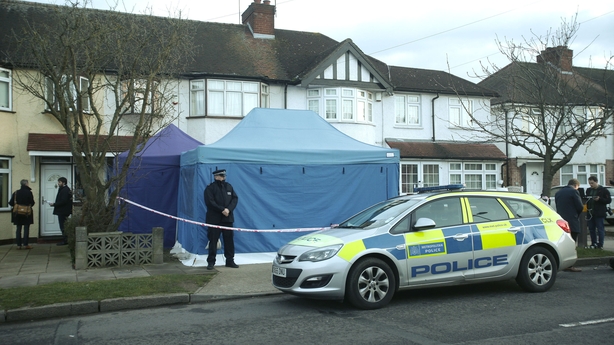 Mr Berezovsky's death, which police and forensic experts concluded was suicide, although a coroner said he could not rule out foul play, is one of 14 deaths in Britain linked to the Russian state in recent years, which Home Secretary Amber Rudd said authorities would look at again.