A high-ranking North Korean general will attend the closing ceremony of the Winter Olympics in South Korea this weekend, Seoul has said.
Kim Yong-chol, who oversees inter-Korean relations for the ruling Workers' Party, will lead an eight-member delegation that will visit the South from tomorrow to Sunday, the unification ministry said in a statement.
The delegation will be at the closing ceremony for the Pyeongchang Winter Olympics on Sunday, it added.
US President Donald Trump's daughter Ivanka will also attend the ceremony.
South Korean President Moon Jae-in is likely to meet Pyongyang's delegation during its trip, Yonhap news agency cited the presidential office as saying.
Earlier in Washington, the White House said that President Trump had asked his eldest daughter, Ivanka, who is one of his advisers, to travel to Pyeongchang to lead a "high-level delegation".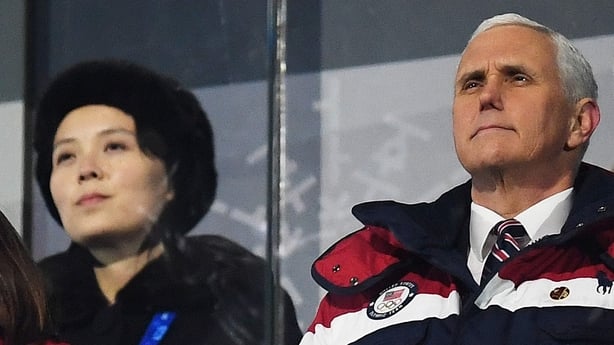 But a senior administration official ruled out any possible meeting between Ms Trump and officials from North Korea.
At the opening ceremony in Pyeongchang, North Korean leader Kim Jong Un's sister Kim Yo-jong sat just a few seats away from US Vice President Mike Pence, who did not exchange a word with her at any point.
US officials said the North Koreans later cancelled a meeting that had been scheduled for the following day.