At least 19 people were killed and more than 100 injured when the truck transporting them crashed in Libya.
More than 300 migrants, mostly Eritrean and Somali nationals, were on board the vehicle, which overturned near the town of Bani Walid.
A child was among those killed in the accident, the head of the town's hospital, Mohamad al-Mabrouk, told AFP.
The hospital said at least 124 people were injured and it was struggling to cope.
"Several victims are even being treated on the ground," said spokesman Salah al-Twijer.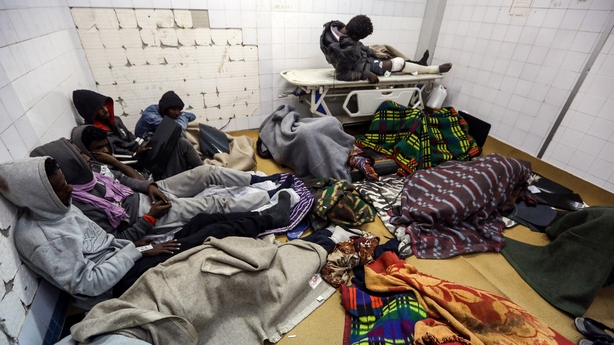 One of the injured said the group had left Bani Walid for the coast to the north in a bid to cross the Mediterranean and reach Italy.
Since the 2011 overthrow and killing of longtime dictator Muammar Gaddafi, Libya has become a key gateway for migrants trying to reach Europe, often on unseaworthy vessels.
Bani Walid, on the edge of the desert 170km southeast of the capital Tripoli, is a transit point for migrants heading to the Mediterranean coast.