Israel's Prime Minister Benjamin Netanyahu has said his coalition government remains stable and will continue to govern despite police recommendations that he be indicted for bribery.
"I want to reassure you, the coalition is stable. No one, not I, not anyone else, has plans to go to an election. We will continue to work with you for the good of Israel's citizens until the end of the term," Mr Netanyahu said at a conference in Tel Aviv.
His remarks come after Israeli police made public their recommendations yesterday, presenting Mr Netanyahu with one of the biggest challenges in his political career.
It is up to Israel's attorney general to decide whether to file charges, a process that could take months.
Mr Netanyahu has denied wrongdoing and has criticised the police investigation.
"After reading the recommendations report, I can say that it is a biased, extreme document full of holes, like Swiss cheese," he said.
"I am certain, as I have always been certain, and nothing has changed, that the truth will come to light and nothing will come of this."
Meanwhile, a key member of the coalition government has criticised Mr Netanyahu's behaviour after police recommended his indictment for corruption.
"A prime minister is not meant to be perfect or live an over-modest lifestyle, but he needs to be someone people look at and say: 'This is how one should act'," Education Minister Naftali Bennett said.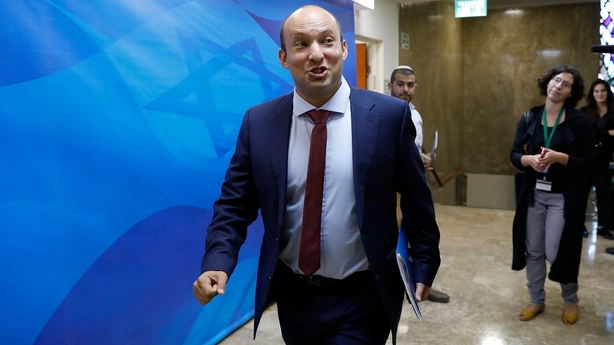 He heads the far-right party Jewish Home, which holds eight seats in parliament. Mr Netanyahu's coalition controls 66 out of 120 seats in total.
Mr Bennett made clear that he would remain in government for now and would wait for the attorney general to decide how to move forward with the case.
"Some claim the prime minister cannot manage the country under the stress of investigations, but I do not see this," he said.
"We have a good government, dealing with security, economy and everything else. Replacing it should be done at the voting station."