A review commissioned by the BBC found no evidence of gender bias in pay decision-making at the broadcaster, the corporation has said.
The BBC has published its long-awaited review into pay arrangements for on-air presenters, editors and correspondents, saying it had "set out a five-point plan to help create a fairer and more equal BBC".
The review said there was a "lack of clarity and openness about the basis for pay decisions" at the broadcaster.
However, it added that PricewaterhouseCoopers, which carried out the report, had found "no evidence of gender bias in pay decision-making".
Director-General Tony Hall said: "The BBC believes in equality. No one should be paid differently because of their gender. The BBC has a special role representing Britain. That is why we need to be, and want to be, an exemplar on gender pay, and equal pay.
"Today's report does not find evidence of gender bias in decision-making, but it shows that we have real and important issues to tackle, particularly in some areas of news and current affairs, and I'm determined to get it right.
"The plans we're setting out today go further and are more important steps in modernising the BBC and making it fairer."
BBC Women have already said they have "no confidence" in the review and that they have been "excluded from the process".
Women at the BBC have said that they had faced "veiled threats" while trying to broach the subject of equal pay.
Last year, a list of the BBC's biggest earners, topped by Radio 2's Chris Evans on more than £2 million, revealed a gap in the pay-packets of its best-known male and female stars.
The BBC's China Editor Carrie Gracie resigned from her role in protest at inequalities.
Ms Gracie and Mr Hall will appear in front of the Digital, Culture, Media and Sport Committee on Wednesday.
Broadcasters John Humphrys, Huw Edwards, Nicky Campbell, Jon Sopel, Nick Robinson and Jeremy Vine reduced their salaries.
MPs preparing to question Lord Hall have said there is evidence the BBC has a "deeper cultural problem" with gender pay than even the gap revealed in its list of top-earning stars suggests.
A previous pay report, commissioned by the BBC, concluded there was no evidence of systemic gender discrimination.
BBC Women said it did not "give a true picture of pay inequality" at the corporation.
The BBC has proposed a £320,000 cap on its news presenters' salaries after an outcry over gender pay inequality. The upper limit will also apply to editors and correspondents.
It has not been clarified if on-air staff will be able to earn more from other work at the BBC, such as entertainment programmes on radio and television.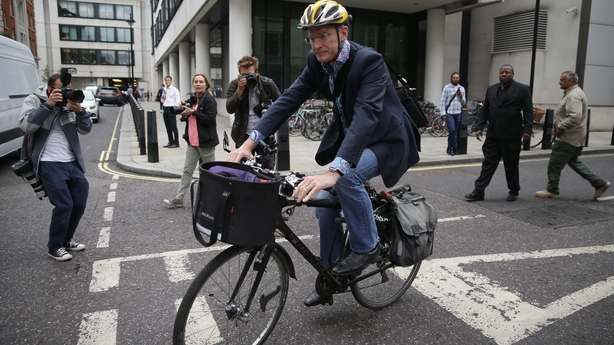 Figures released in 2017 showed Mr Vine was one of the corporation's highest paid stars, earning £700,000- £749,999.
Mr Humphrys, who presents the Radio 4 Today programme with Mr Robinson, earned between £600,000 and £650,000 and BBC News presenter Mr Edwards earned £550,000-£599,999.
Mr Vine hosts a weekday show on Radio 2, as well as featuring in BBC News' election coverage, while Mr Humphrys also presents Mastermind on BBC Two.
Veteran broadcaster Mr Humphrys agreed to cut his salary to around £250,000 to £300,000, saying the BBC is now in a different position financially to its past.
Jon Sopel, BBC's North America Editor, has also accepted a pay cut. The figures released last year showed he earned between £200,000-£249,999, while Ms Gracie earned £135,000 a year.
In a document outlining the BBC's response, they wrote that following a review of the 4% of staff - 824 employees comprised of on-air-presenters, editors and correspondents in news and news-related areas - they had "identified some things we want to put right".
They said among the 168 individuals appearing on "our highest-profile output the range of pay is much too wide, the pay at the top is too high and, at the very top of the range, there are more men than women".
The corporation said this was because they had taken a "programme-driven approach to managing talent" and that some salaries had been set "when the news market was stronger".
They added: "We did not have a systematic process of review that could correct these issues over time."
The BBC said as part of the five actions it will take, there will be "substantial pay cuts for some men" on air, and "pay rises for some men and women".
Another point to be addressed is a review of the "progression of women in the BBC, looking at working practices and support for women returning to work".
The corporation said it wants "women to progress more quickly in the BBC".