The ski resort of Davos is snow-bound after the heaviest precipitation in two decades, hampering the arrival of the world's elite for this week's World Economic Forum (WEF).
"In the last six days, 159 centimetres of snow fell on Davos (...) a fall that we observe only every 20 years," Switzerland's Institute for the Study of Snow and Avalanches said in an evening bulletin.
"From Monday evening until the end of the snow overnight, an additional 20 to 40cm will be added," the Institute said, evoking an "exceptional" situation.
Heavy snow has been blanketing Davos for days.
After a brief lull today, large flakes began to fall in the early afternoon, disrupting traffic and threatening to block the landing of VIP helicopters.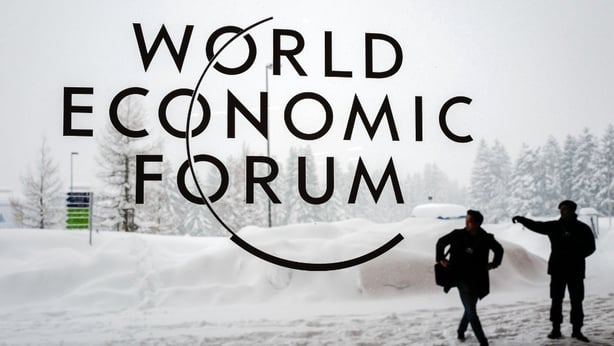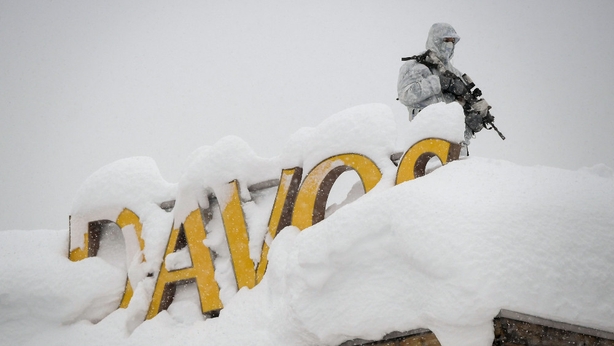 An economist registered at the forum said it took two hours to drive the last 12km approaching the resort.
Trains were more crowded with official Davos delegates, who usually take limousines and special shuttle vehicles to the week-long forum.
In the centre of Davos, participants preferred to walk rather than take the shuttles, which were slowed down by roads resembling skating rinks.
Cars and pedestrians intersected between high powder walls of snow.
The streets are not salted in Davos, to protect the environment.
Yesterday, the snowfall had already disrupted the road traffic and temporarily cut the railway line leading to the ski resort.
US President Donald Trump will travel to Davos as planned this week after the Senate reached a compromise deal to end a government shutdown, the White House said.
"If all things go as expected this afternoon with the re-opening of the government, which we expect they will, the president's delegation leaves tomorrow and the president will continue on his trip later in the week," Press Secretary Sarah Sanders told reporters.
Mr Trump is expected to address the World Economic Forum and hold a series of bilateral meetings on the sidelines of the summit, including with British Prime Minister Theresa May.