A powerful blizzard is battering the US northeast knocking out power for tens of thousands of people and disrupting road, air and rail travel.
It comes amid a cold snap that has gripped much of the US for over a week and killed more than a dozen people.
More than 5,000 flights were cancelled at airports in the major cities of New York and Boston, including a number from Ireland.
Passengers have been advised to check with their airline before travelling to the airport.
National Guard troops were mobilised across the northeast as officials fear the fast-dropping temperatures after the storm will turn snow on roadways to ice.

Snow ploughs and salt trucks have been dispatched along streets and motorways and schools were closed through much of the region. In Boston, Mayor Marty Walsh said schools would remain closed today.
Blizzard warnings are in effect along the east coast from North Carolina to Maine.
The US National Weather Service measured wind gusts of more than 113 km/h, which downed power lines and trees.
Almost 80,000 homes and businesses in the northeast and southeast, where the storm struck on Wednesday, were without power.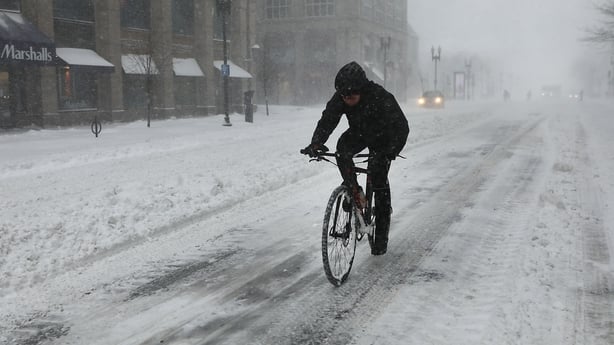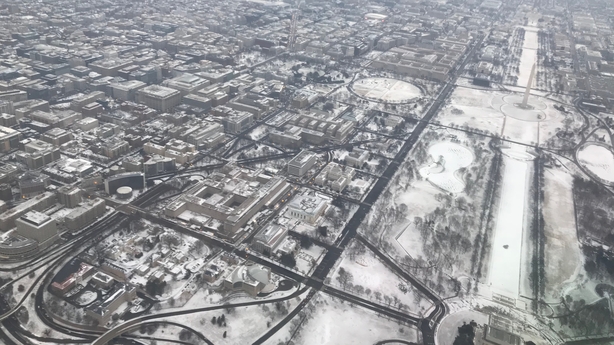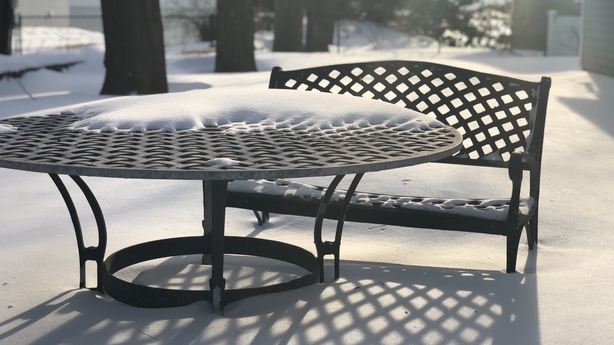 The Boston area received 30cm of snow, with more on the way, according to the National Weather Service. Parts of New Jersey were buried under nearly 40cm of powder.
The storm was powered by a rapid plunge in barometric pressure that some weather forecasters called a bombogenesis or a "bomb cyclone". It brought high winds and swift, heavy snowfall.
Nearly 500 members of the National Guard were activated along the east coast to assist with emergency response, including 200 in New York state.
Map showing temperature forecast along the US East Coast on January 5 https://t.co/qhDFrA4Fpj pic.twitter.com/45t5bCtab5

— AFP news agency (@AFP) January 5, 2018
Two flights between Dublin and the US have been cancelled so far today as a result of weather.
Aer Lingus has cancelled the 12.50pm flight from Dublin to Newark, while Delta's 11.05am service from Dublin to New York was also cancelled.
Several other flights were cancelled from the US last night.
Passengers are advised to check with airlines.