An abnormal sound detected in the South Atlantic Ocean around the time that an Argentine navy submarine sent its last signal last week was "consistent with an explosion," an Argentine navy spokesman has said.
Spokesman Enrique Balbi described the blast in the morning of 15 November as "abnormal, singular, short, violent" and "non-nuclear."
A huge sea and air hunt is being conducted for the ARA San Juan, which went missing with 44 crew on board.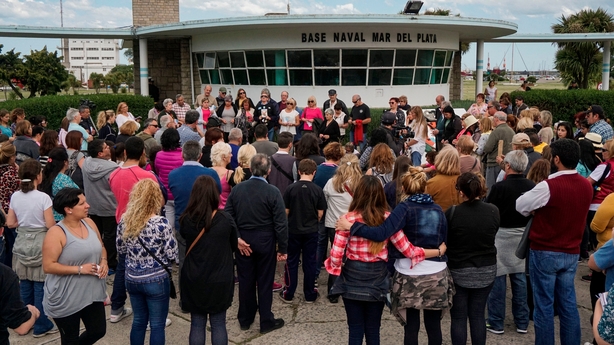 An object detected by a US Navy plane near the area where a missing Argentine navy submarine sent its last signal last week turned out not to be the missing vessel, a US embassy spokesperson said.
Concerns are growing that the submarine could be near the last of its seven-day oxygen supply.
Relatives of the crew members have gathered at a naval base in the coastal city of Mar del Plata, some 400km south of Buenos Aires, where the search is being coordinated.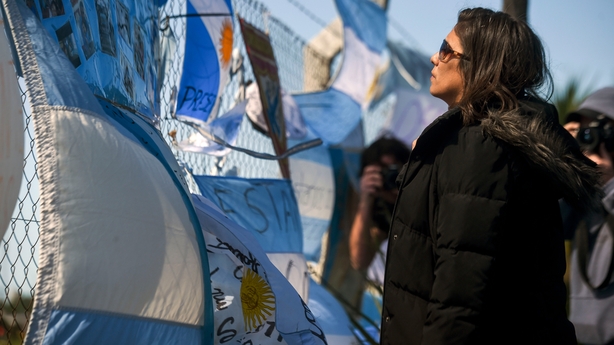 Argentines have been gripped by the search, with local newspapers placing photographs on their front pages of crew members' relatives praying.
The submarine was en route from Ushuaia, the southernmost city in the world, to Mar del Plata when it reported an electrical malfunction shortly before disappearing last week.
The submarine was launched in 1983 and underwent maintenance in 2008 in Argentina.
The disappearance has highlighted the dwindling resources and lack of training faced by the country's armed forces since the end of a military dictatorship in the early 1980s.