Russian President Vladimir Putin said accusations that Moscow meddled in US elections, particularly through contacts with US President Donald Trump's campaign team, are "fantasies" and attempts to undermine the US presidency.
The Trump administration has been roiled by claims that Moscow helped the billionaire into the White House, with key former aides under a US investigation for alleged collaboration with the Kremlin.
"Everything about the so-called Russian dossier in the US is a manifestation of continuing domestic political struggle," Mr Putin told journalists at the Asia-Pacific summit in Vietnam.
"Of course I'm aware," he said when asked if he follows the mounting probe concerning contacts between Mr Trump's team members and Russians, including a woman who claimed to be Mr Putin's niece.
"Regarding some sort of connections of my relatives with members of the administration or some officials, I only found out about that yesterday from (spokesman Dmitry) Peskov," he said.
"I don't know anything about it," he said. "I think these are some sort of fantasies."
He added that US Commerce Secretary Wilbur Ross's Russia connections could be explained by his business interests.
"I think he did business before ... he signed contracts, perhaps with Russian companies too," Mr Putin said. "That has nothing to do with politics."
The contacts of Mr Trump's one-time campaign chairman Paul Manafort were also harmless, according to Mr Putin, who said he was only a "head of a PR agency".
"This is empty chatter [wishing] to use any pretext to undermine the current president," Mr Putin added.
Meanwhile, Mr Trump and Mr Putin have agreed there was "no military solution" for the war in Syria, in a joint statement approved on the sidelines of the Asia-Pacific summit in Vietnam.
A statement published on the Kremlin's website stated: "The presidents agreed that the conflict in Syria has no military solution" and confirmed their "determination to defeat ISIL", using an acronym for the so-called Islamic State jihadist group.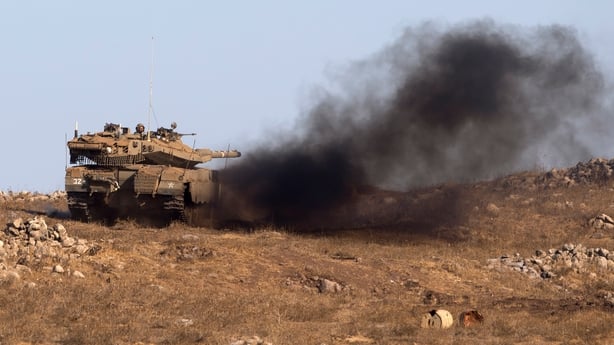 The two leaders talked and shared a handshake at the summit in Vietnam's Danang after several days of uncertainty over whether a meeting would take place.
"The presidents confirmed their commitment to Syria's sovereignty, independence, unity, territorial integrity and secular nature," and urged the warring sides to participate in UN-led peace talks in Geneva, the Kremlin said.
The presidents' joint statement also "expressed satisfaction" with efforts to prevent incidents between their respective forces in Syria, "which allowed to considerably increase ISIL losses on the battlefield over the last few months".
The Russian military has recently accused the United States of merely "pretending" to fight IS in Iraq and of hindering the Russian-backed offensive in eastern Syria.
"The presidents discussed the necessity to reduce human suffering in Syria, and called on all UN member states to increase their contribution to help meet the humanitarian needs over the coming months," the statement said.
Russia has been flying a bombing campaign in Syria since 2015 when it stepped in to support President Bashar al-Assad's rule and tipped the conflict in his favour.