North Korea has conducted six nuclear tests since 2006, with the largest in September drawing widespread international condemnation.
Its nuclear and missile programmes have led to increasing tension with US President Donald Trump, who has warned that the US may have to destroy North Korea if "Rocket Man" Kim Jong-un continues to threaten its allies in the region.
#NEWSGRAPHIC Timeline of North Korea's major missile and nuclear tests since January 2016 @AFP pic.twitter.com/3Rtrichfyr

— AFPgraphics (@AFPgraphics) September 22, 2017
Minister of State John Halligan wants to travel to Pyongyang to broker a peaceful solution to the crisis. Here are the key steps that brought us to this stand-off between North Korea and the US.
January 2016
After four years in power, Kim Jong-un says his country can produce a hydrogen bomb, the first step toward a nuclear weapon that could target the United States. The nation tests a device, but Western experts are not convinced it is a genuine hydrogen bomb.
February 2016
North Korea sends up a satellite. The United States calls this a disguised test of an engine powerful enough to launch an ICBM.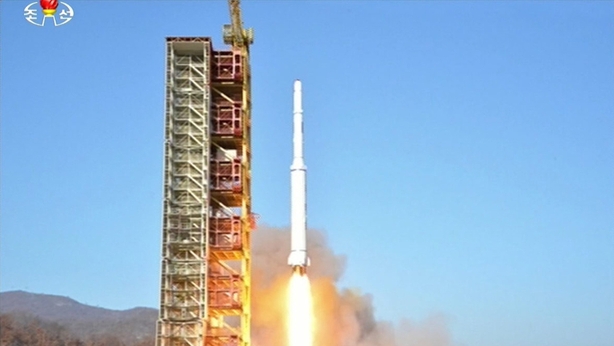 March 2016
North Korea claims it can miniaturise a nuclear device to fit onto a missile.
June 2016
North Korea says it has successfully tested an intermediate range ballistic missile (IRBM), with a range of 2,000 to 3,400 miles.
Kim Jong-un claims the country can now attack "Americans in the Pacific operation theatre," including the territory of Guam.
September 2016
North Korea conducts its fifth and largest nuclear test on the anniversary of the country's founding. It says it has mastered the ability to mount a warhead on a ballistic missile.
April 2017
North Korea reveals a new ICBM design, displaying the missiles at a military parade to mark the birthday of founding leader Kim Il-Sung. Within three months, the missiles are tested.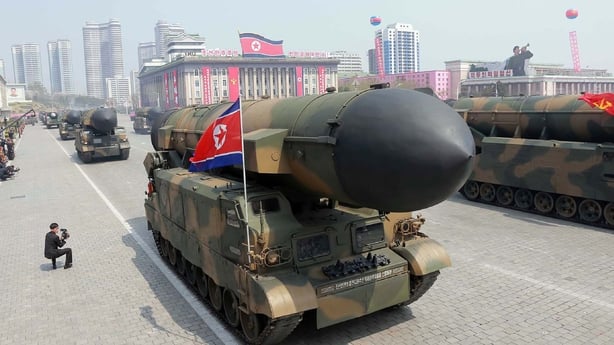 July 2017
North Korea tests an ICBM for the first time, saying it can launch a missile that can reach the continental United States. The missile, Hwasong-14, is tested again three weeks later, this time in a night launch.
August 2017
North Korea's army threatens to fire missiles toward Guam in an "enveloping fire." The message comes hours after President Donald Trump warns Pyongyang that it will be "met with fire and fury" if North Korea does not stop threatening the United States.
August 2017
North Korea fires an intermediate range missile over northern Japan, prompting warnings to residents to take cover. The missile falls into the Pacific Ocean, but sharply raises tension in the region.
September 2017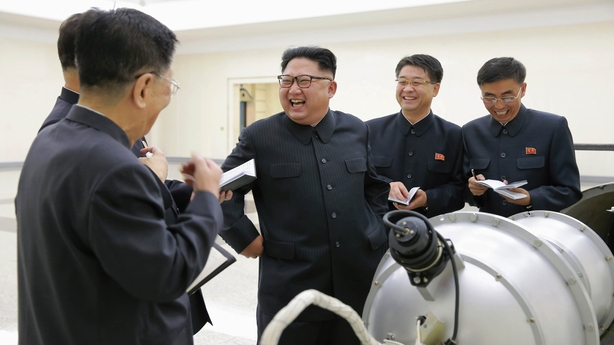 North Korea said it successfully conducted a test of a hydrogen bomb, marking the country's sixth nuclear test. The bomb was the most powerful the country had tested and led to a magnitude-6.3 earthquake.
It was followed soon afterwards by another missile launch that flew over Japan, which led to strong condemnation from the UN.
September 2017
US President Donald Trump warns leaders at the UN General Assembly that the US may have to destroy North Korea if Kim Jong-un continues to threaten its neighbours.
"Rocket Man is on a suicide mission for himself and for his regime," he says.
January 2018
Kim Yo-jong, the sister of Kin Jong-un joined US Vice President Mike Pence at the opening ceremony of the Winter Olympics in Pyeongchang, South Korea.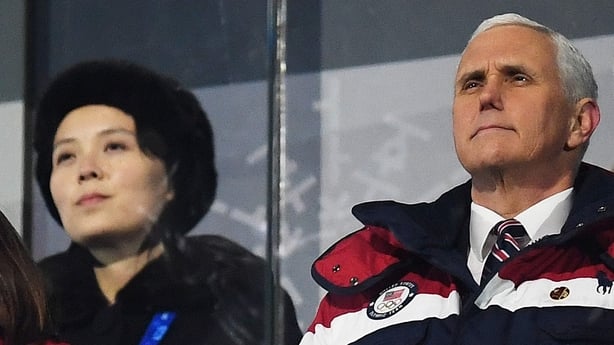 South Korean President Moon Jae-in said he wanted to harness the Olympic spirit to pave the way for talks over the North's weapons programme.