Five of the eight people killed in yesterday's terror attack in New York city were Argentinians on a trip to celebrate a college reunion.
The five people have been named as Hernan Diego Mendoza, Diego Enrique Angelini, Alejandro Damian Pagnucco, Ariel Erlij and Hernan Ferruchi.
They were part of a group celebrating the 30th anniversary of their graduation from college in Rosario.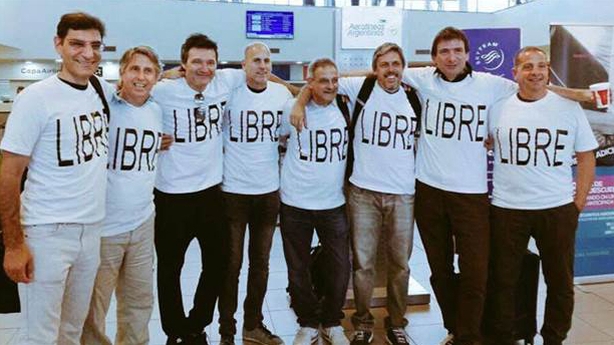 According to La Capital, a newspaper in the central Argentina city, a group of 10 friends were exploring Manhattan on bicycles when the attack took place.
They had left Argentina for the US on Saturday, first visiting one of their friends in Boston before moving on to New York.
Mr Erlij, a well-known businessman in Rosario who made his fortune in the steel industry, had contributed toward the cost of the reunion trip, the newspaper said.
Belgium's foreign minister Didier Reynders has said that one of the other people killed in the attack was a Belgian woman.
The two other fatalities were Americans.
No other details about the woman have been released so far, while the two remaining victims of the attack are unidentified so far.
11 people were seriously injured in the attack, including a German woman.