An estimated 270,000 Rohingya fleeing violence in Myanmar have sought refuge in Bangladesh in the past two weeks, a spokeswoman for the United Nations High Commissioner for Refugees has said.
Vivian Tan said the number had jumped from an estimate of 164,000 yesterday because the agency had found new pockets of refugees in border areas.
"This does not necessarily reflect fresh arrivals within the past 24 hours but that we have identified more people in different areas that we were not aware of before," she said.
"The numbers are so alarming - it really means that we have to step up our response and that the situation in Myanmar has to be addressed urgently."
The UN said that two existing refugee camps are "bursting at the seams".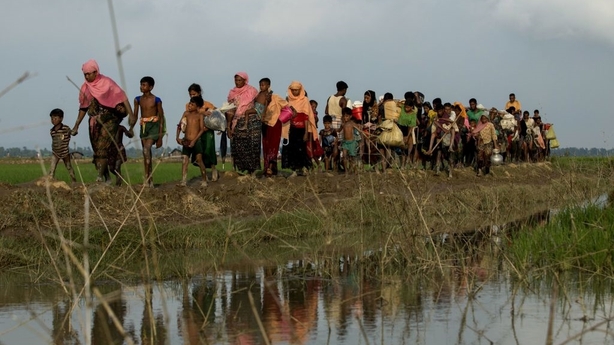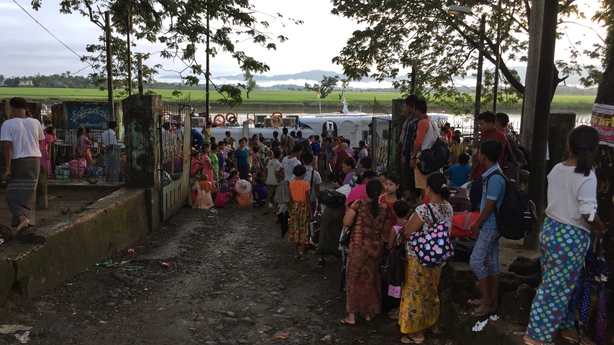 RTÉ Special Report: Crisis in Myanmar
Earlier this week, Myanmar's de facto leader Aung San Suu Kyi alleged a "huge iceberg of misinformation" was distorting the picture of the Rohingya crisis.
In her first comments since Rohingya militant attacks sparked unrest on 25 August, Ms Suu Kyi was quoted by her State Counsellor's office as saying fake news was "calculated to create a lot of problems between different communities" and to promote "the interest of the terrorists".
We need your consent to load this rte-player contentWe use rte-player to manage extra content that can set cookies on your device and collect data about your activity. Please review their details and accept them to load the content.Manage Preferences
The unrest has brought waves of international criticism of Ms Suu Kyi, a Nobel Peace Prize winner, for not speaking out for a minority that has long complained of persecution.
The Rohingya comprise some 1.1 million people and are seen by many in Buddhist-majority Myanmar as illegal migrants from Bangladesh.
The Myanmar military has repeatedly said that it has been targeting only insurgents in the crackdown.
Yesterday, retired South African cleric and anti-apartheid campaigner Archbishop Desmond Tutu urged Ms Suu Kyi to intervene to help Rohingya Muslims fleeing her country.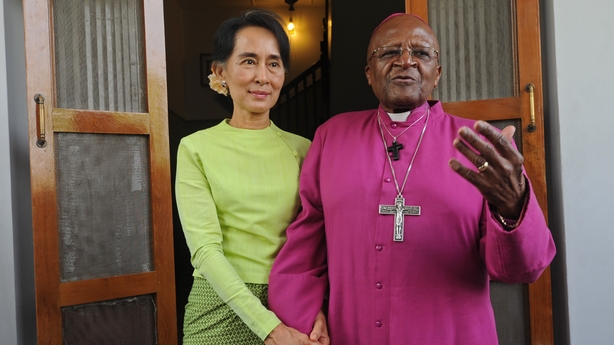 Archbishop Tutu said in an open letter to Ms Suu Kyi that: "I am now elderly, decrepit and formally retired, but breaking my vow to remain silent on public affairs out of profound sadness about the plight of the Muslim minority in your country, the Rohingya."
"My dear sister: If the political price of your ascension to the highest office in Myanmar is your silence, the price is surely too steep ... We pray for you to speak out for justice, human rights and the unity of your people. We pray for you to intervene," he wrote.