The death toll from a powerful earthquake that struck Mexico has risen to at least 61 people, the country's disaster response agency said today.
The earthquake forced mass evacuations and triggered alerts as far away as southeast Asia.
The 8.1 magnitude quake off the southern coast late last night was stronger than a devastating 1985 temblor that flattened swathes of Mexico City and killed thousands.
This time damage to the city was limited as the quake was deeper and further from the capital.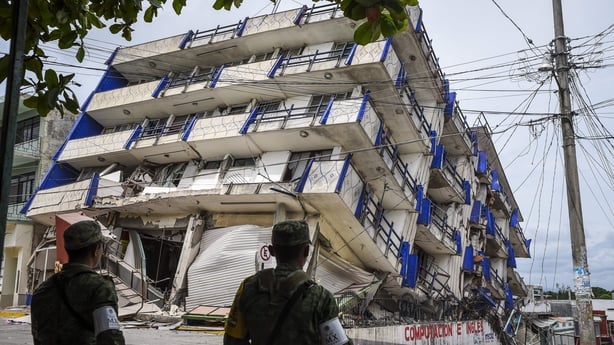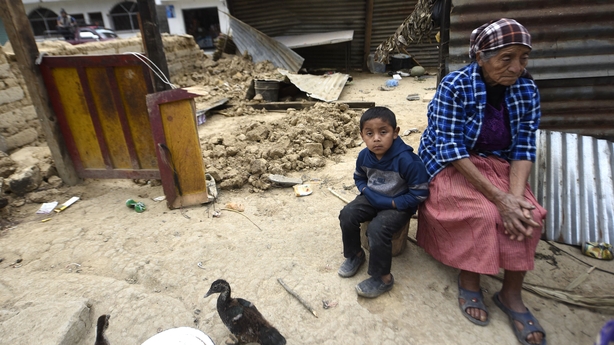 "The National Emergency Committee is currently reporting 58 deaths from the September 7 earthquake," the disaster response agency's director, Luis Felipe Puente, wrote on Twitter: 45 in the state of Oaxaca, 10 in Chiapas and three in Tabasco.
The Chiapas governor reported 12 deaths there, however. Officials warned the toll could continue to rise as rescue workers search for bodies in the rubble in the three southern states that were hardest hit.
The southern town of Juchitan in Oaxaca state, near the epicentre, was hit particularly hard, with sections of the town hall, a hotel, a bar and other buildings reduced to rubble.
"The situation is Juchitan is critical; this is the most terrible moment in its history," said mayor Gloria Sanchez after the long, rumbling quake that also shook Guatemala and El Salvador nearby to the south.
Shocked residents stepped through the rubble of dozens of collapsed buildings including houses, a flattened Volkswagen dealership and Juchitan's battered town hall.
In the state of Chiapas, thousands of people in coastal areas were evacuated as a precaution when the quake sparked tsunami warnings.
Waves rose as high as 0.7m in Mexico, the Pacific Tsunami Warning Centre said, though that threat passed.
State oil company Pemex said it was checking its installations for damage and closed the Salina Cruz refinery in the same region as the epicenter as a precautionary measure.
It began to restart the 330,000 bpd refinery this afternoon.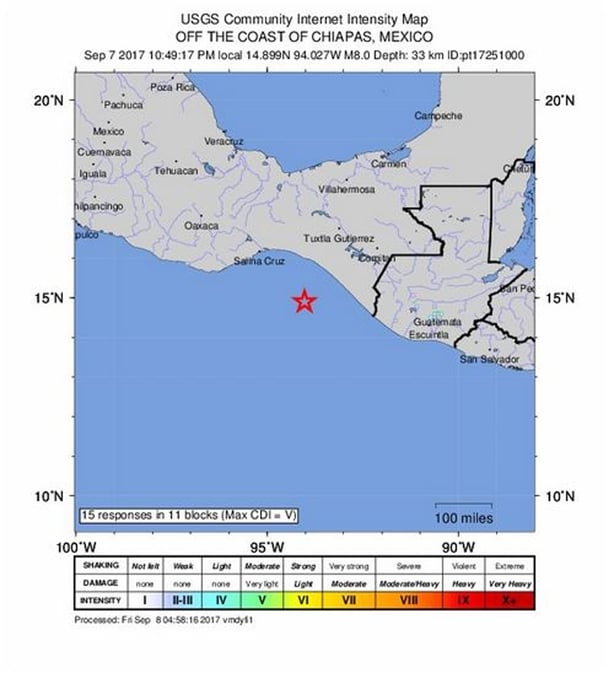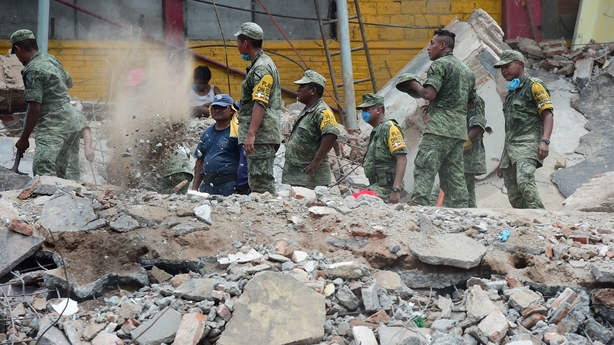 At least 250 people in Oaxaca were also injured, according to agriculture minister Jose Calzada.
Classes were suspended in much of central and southern Mexico to allow authorities to assess damage.
People ran into the streets in Mexico City, one of the world's largest cities with an estimated population of more than 20 million, and alarms sounded after the quake struck just before midnight.
The US Geological Survey (USGS) said the quake's epicentre was in the Pacific, 87km southwest of the town of Pijijiapan at a depth of 69km.
A geophysicist at the USGS National Earthquake Information Centre in Golden, Colorado, said the quake was the strongest in Mexico since an 8.1 temblor struck the western state of Jalisco in 1932.
Across the Pacific, the national disaster agency of the Philippines put the country's eastern seaboard on alert for possible tsunamis, although no evacuations were ordered.