The LÉ William Butler Yeats rescued 109 migrants and refugees off the coast of Libya, following a request from the Italian Maritime Rescue Co-Ordination Centre.
The rescue began at 12.30pm and all migrants were on board by 4.30pm and were given food, water and medical treatment where required, before being transferred to an Italian Coast Guard vessel.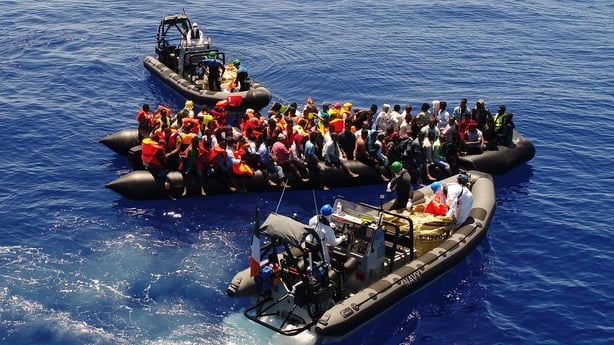 This is the first search and rescue operation that the LÉ William Butler Yeats has conducted since deploying to the Mediterranean on 14 July as part of the Government's response to the migrant crisis in Europe.
The role of the Irish naval vessel is to provide a search and rescue capability and to undertake humanitarian rescue operations at sea in the Mediterranean.