Tributes have been paid to Charlie Gard, the terminally-ill baby who was the subject of a bitter dispute between his parents and doctors over his treatment in the UK, after his death.
The 11-month-old suffered from an extremely rare genetic condition causing progressive brain damage and muscle weakness, and his parents' long struggle to save him drew an international outpouring of sympathy.
Connie Yates and Chris Gard had fought a legal battle seeking leave for their son to be taken to the United States for experimental treatment.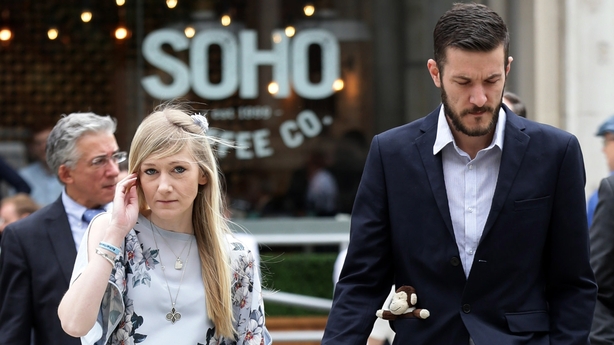 Doctors at the Great Ormond Street Hospital in London had opposed this treatment, saying it would not benefit him and would prolong his suffering.
"Our beautiful little boy has gone, we are so proud of you Charlie," Ms Yates was quoted as saying by the Daily Mail.
The family has been sent "heartfelt condolences" from everyone at Great Ormond Street Hospital following the Charlie's death, a spokeswoman said.
The British Prime Minister and Pope Francis are among those who have paid tribute to the little boy.
Charlie required a ventilator to breathe and was unable to see, hear or swallow.
Theresa May said she is "deeply saddened" by Charlie's death and her "thoughts and prayers" are with his parents.
On Monday Mr Gard said: "Mummy and Daddy love you so much Charlie, we always have and we always will and we are so sorry that we couldn't save you.
We had the chance but we weren't allowed to give you that chance. Sweet dreams baby. Sleep tight our beautiful little boy
At the time, Charlie's parents added they believed their son might have been saved if experimental therapy had been tried sooner.
Ms Yates said time had been "wasted", adding "had Charlie been given the treatment sooner he would have had had the potential to be a normal, healthy little boy".
Doctors at GOSH did not agree, with lawyers representing the hospital saying the "clinical picture" six months ago had shown irreversible damage to Charlie's brain.
They said the "unstoppable effects" of Charlie's rare illness had become plainer as weeks passed.
Hundreds of supporters - called Charlie's Army - lent their voices and money for him to be given treatment, with £1.35m raised on an online fundraising site.
Charlie was born on 4 August 2016, a perfectly healthy baby, but by September his parents noticed he was less able to lift his head and support himself like other babies of a similar age.
Doctors discover he has a rare inherited disease - infantile onset encephalomyopathy mitochondrial DNA depletion syndrome (MDDS).
He was transferred to Great Ormond Street Hospital on 11 October.
In March, doctors at GOSH asked the courts to rule that life-support treatment be withdrawn and Mr Justice Francis ruled in their favour on 11 April.
In May, Charlie's parents asked the Court of Appeal to consider the case - but it was dismissed, and they also lost their case in the Supreme Court.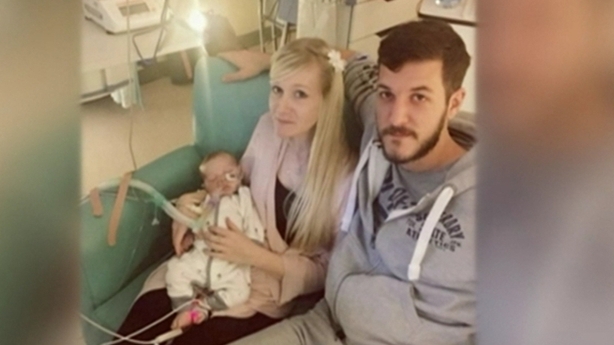 On 20 June, judges in the European Court of Human Rights analysed the case following written submissions from lawyers representing Charlie's parents, but ultimately refuse to intervene.
On 30 June, it was expected that Charlie's life support would be withdrawn, but GOSH doctors gave his parents more time to be with him.
Early this month, both Pope Francis and US President Donald Trump voiced their support and the Vatican's children's hospital in Rome offered to take Charlie. Meanwhile, his parents returned to court and Mr Justice Francis said he would consider new evidence.
Pope Francis this evening paid tribute to baby Charlie as messages of support for his parents poured in from around the world.
I entrust little Charlie to the Father and pray for his parents and all those who loved him.

— Pope Francis (@Pontifex) July 28, 2017
US neurologist Professor Michio Hirano, who also offered to treat Charlie, travelled to London to examine him, but on 21 July the lawyer representing GOSH said new scans on Charlie made for "sad reading".
Charlie's parents ended their legal battle on Monday this week but there was further disagreement over whether Charlie should be brought home to die as his parents wanted.
Yesterday, Mr Justice Francis ruled that Charlie would be moved to a hospice and his life-support be withdrawn shortly afterwards.