Iraqi security forces expect to take full control of Mosul in the coming hours as the so-called Islamic State group's defensive lines collapse in its former de facto capital in Iraq, state television reported earlier today.
But the jihadists have put up fierce resistance in recent days, keeping Iraqi troops from sealing what will be the biggest defeat yet suffered by IS.
A group of jihadists tried to escape across the Tigris River from west Mosul where they hold a dwindling pocket of territory, but were killed by Iraqi forces, a senior commander said today.
In the nearly nine months since Iraq launched the massive operation to retake Mosul, IS has gone from holding the entire city to being trapped between security forces and the Tigris River on its western side.
Iraq's Joint Operations Command issued a statement saying that 35 IS members were killed and six captured when they tried to escape "the advance of our forces" in Mosul's Old City.
Some Iraqi soldiers celebrated, dancing with rifles and machine guns and waving the national flag as they reached their assigned targets earlier today, without waiting for a formal victory announcement to be made, a Reuters TV crew said.
The mood was less festive, however, among some of the nearly one million Mosul residents displaced by months of fighting, many of whom are living in camps outside the city.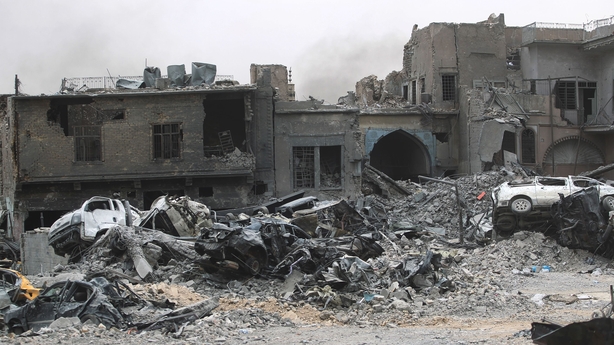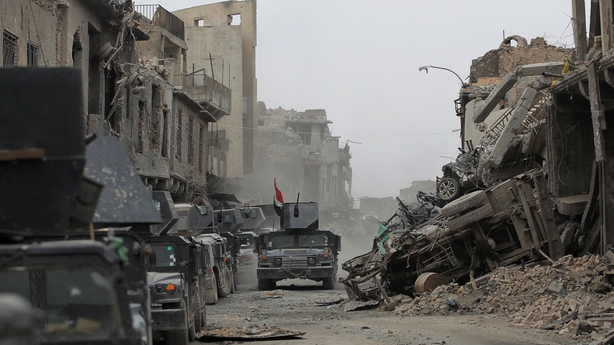 "If there is no rebuilding and people don't return to their homes and regain their belongings, what is the meaning of liberation?" one person said in the Hassan Sham camp, east of Mosul.
A US-led international coalition is providing air and ground support to the eight-month offensive to wrest back Mosul.
Months of urban warfare has displaced 900,000 people, about half the city's pre-war population, and killed thousands, according to aid organisations.
The recapture of Mosul will not however mark the end of the threat posed by IS, which holds territory elsewhere in Iraq and is able to carry out frequent bombings in government-held areas.