A new UNICEF report says more than seven million children are on the move in West and Central Africa because of violence, poverty and climate change.
The United Nations children's agency says they account for over half of all migrants in the region.
UNICEF says most of the children seek refuge in other African nations, and only one in five attempt the perilous journey to Europe.
Half a million people have crossed the Mediterranean from Libya to Italy over the past four years, mainly sub-Saharan Africans who pay smugglers to guide them across the desert to Libya, and onward to Europe in unseaworthy dinghies.
Lack of economic opportunities, wars and climate change have forced over 12 million people in West and Central Africa to migrate, UNICEF said in its report.
Climate change is already a harsh reality in many parts of Africa, where rising temperatures and increasingly erratic rainfall have disrupted food production, fueled widespread hunger, and forced farmers to abandon their land.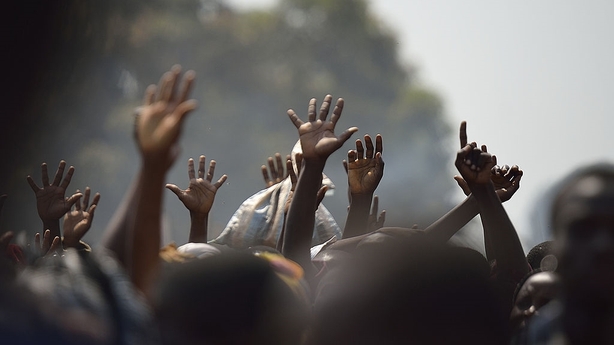 "Unless the long-term planning of governments and civil society is equipped to anticipate these climate shocks and subsequent migration, the unmitigated impact of these forces will create detrimental outcomes for children across the region," the report said.
"Children in West and Central Africa are moving in greater numbers than ever before, many in search of safety or a better life," said UNICEF regional director Marie-Pierre Poirier.
"Yet the majority of these children are moving within Africa, not to Europe or elsewhere. We must broaden the discussion on migration to encompass the vulnerabilities of all children on the move and expand systems to protect them, in all their intended destinations," she said.
Globally, 65.6 million people are uprooted and nearly half of them are children, according to the UN's refugee agency, the UNHCR.