The German parliament has voted to approve same-sex marriage.
The reform grants full marital rights - including the possibility to jointly adopt children - to gay and lesbian couples, who in Germany up until now were only able to enter so-called civil unions.
Parliament president Norbert Lammert said 393 politicians in the lower house voted to approve the amendment, 226 voted against and four abstained.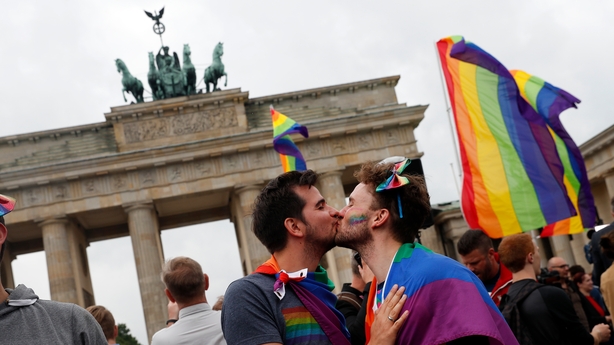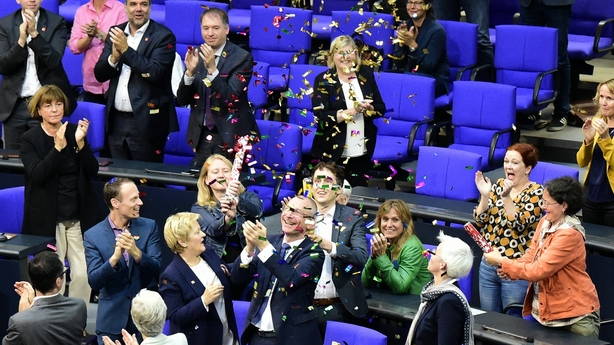 The upper house has already approved it, and the measure is expected to enter into force before the end of the year.
The bill was widely expected to pass as it was backed by most parties and Chancellor Angela Merkel had allowed politicians of her centre-right party to vote according to their conscience.
However, she herself voted against move, saying for her marriage is for a man and woman.
The bill was hastily put on the parliamentary agenda on the last day before the summer break by the centre-left Social Democrats, Greens and far-left Linke party.
They acted after Ms Merkel had earlier this week dropped her long-time opposition to the reform, sparking widespread calls for a speedy vote.