Over 700 refugees have been rescued in the Mediterranean Sea in an operation involving an Irish naval vessel.
The operation saw hundreds of people rescued from five inflatable boats northwest of the Libyan capital, Tripoli.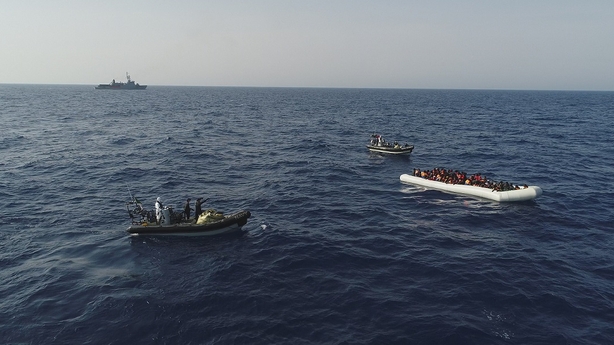 The migrants received food, water and medical treatment on LÉ Eithne and are being transported to Italy.
A healthy baby girl was born on board the vessel as it made its way to Catania, Sicily.
The Naval service ship was deployed to the Mediterranean on 23 May as part of the Government's response to the migrant crisis in Europe.