Russian President Vladimir Putin has said that allegations that Russia had meddled in last year's US presidential election were based on rumours.
He also said that Moscow did not want foreign powers to interfere in Russian politics.
Mr Putin was speaking at a joint news conference with German Chancellor Angela Merkel in the Russian Black Sea resort of Sochi and responding to a question about US allegations of Moscow's meddling and allegations that Russia might meddle in German elections on 24 September.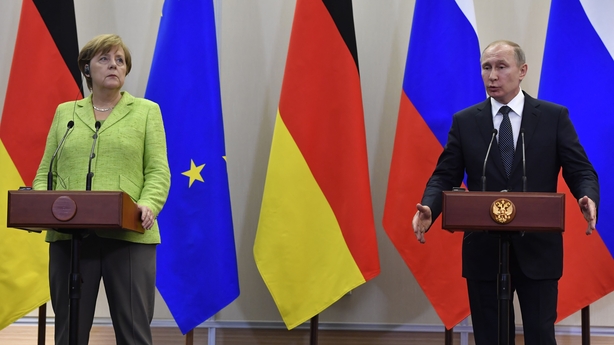 "We never interfere in the political life and the political processes of other countries and we don't want anybody interfering in our political life and foreign policy processes," Mr Putin said.
The Russian leader said foreign powers had tried to meddle in Russian politics many times in recent years however, including through non-governmental organisations.
The US allegations were the result of domestic US political battles, he said.
When asked about the threat of Russian interference during the German election campaign, Ms Merkel said she was not a fearful person and would counter unreliable information with facts.
She said: "I am not an anxious person, I will fight the election on the basis of my convictions," adding that Germans would deal decisively with any cases of wrong information.
"We know cyber criminality is an international challenge ... but we expect that the German election will go ahead unharmed and that we have enough different positions to tackle a range of topics," Ms Merkel said.