The parents of Madeleine McCann have vowed to do "whatever it takes for as long as it takes" to find her as they prepare to mark the tenth anniversary of her disappearance.
In a wide-ranging interview ahead of next week's anniversary, Kate and Gerry McCann, also said they intended to challenge a court ruling clearing a Portuguese former police officer of breaching libel laws.
Madeleine was aged three when she vanished from a holiday apartment in Praia da Luz in Portugal on 3 May 2007.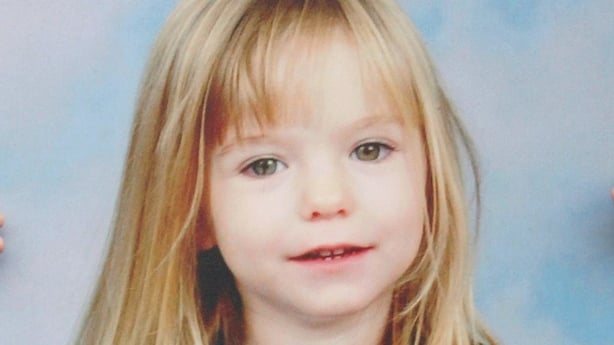 Speaking to the BBC's Fiona Bruce on Friday, the couple, from Leicestershire, England, said they took heart from the "real progress" that had been made by the Metropolitan Police during the past five years.
Mrs McCann, who has described the impending anniversary of her daughter's disappearance as a "horrible marker of time, stolen time", said she was no less hopeful of finding Madeleine than she had been in 2007.
Scotland Yard said last week that officers are still pursuing "critical" leads.
Answering questions before Wednesday's anniversary, Mrs McCann said of the active inquiry: "It might not be as quick as we want, but there's real progress being made and I think we need to take heart from that.
"We just have to go with the process and follow it through - whatever it takes for as long as it takes. There is still hope that we can find Madeleine."
Mrs McCann told the BBC: "I think you know we've had so many supporters who are still with us, people that we don't know who are still there, and I guess I just want them to be reassured that there is progress being made."
During the interview, Mr McCann, 48, acknowledged it was "devastating" not to have found Madeleine but said the most important thing was holding on to hope of tracing her.
"We are still looking forward, I think that's the most important thing - we still hope," he said.
We need your consent to load this rte-player contentWe use rte-player to manage extra content that can set cookies on your device and collect data about your activity. Please review their details and accept them to load the content.Manage Preferences
Asked how he and his wife were coping 10 years on, Mr McCann answered: "I think we're doing a new normality really, particularly over probably the last - and it seems like a long time saying it - but over the last five years.
"Since the Metropolitan Police actually started their investigation, it has taken a huge pressure off us, individually and as a family.
"After the initial Portuguese investigation closed, essentially, no-one, no-one else was actually doing anything proactively to try and find Madeleine.
"And I think every parent could understand that what you want - and what we have aspired to - is to have all the reasonable lines of inquiry followed to a logical conclusion," said Mr McCann.
McCanns intend to continue legal battle against Portuguese detective
As well as dismissing criticism of the cost of the Met's inquiry as unfair, the McCanns said they intended to continue a legal battle against former detective Goncalo Amaral, who wrote a book about their daughter's disappearance.
Confirming that the couple still plan to contest a Portuguese court ruling handed down in January, Mr McCann said: "We haven't launched that yet, but it will be going to the European courts.
"What people really need to realise though is, as (Met Police) Assistant Commissioner (Mark) Rowley has said again this week, and the Portuguese have said in the final report - there's no evidence that Madeleine is dead and the prosecutor has said there's no evidence that we were involved in any crime."
The couple also commented on the impact of social media criticism of them, urging people to think twice before posting hurtful comments.
Mr McCann said of online abuse directed at the family: "I'm sure it is a very small minority of people who spend their time doing it, but it has totally inhibited what we do.
"Personally, we don't use social media, although we have used it in Madeleine's campaign.
"But for our twins who are growing up in an era where mobile technology is used all the time, we don't want them not to be able to use it in the same way that their peers do," he said.
"My hope for Madeleine being out there is no less than it was almost 10 years ago," Mrs McCann said.
Earlier this week, Mrs McCann, aged 49, said in a message on the Official Find Madeleine Campaign Facebook page: "We are bracing ourselves for the next couple of weeks.
"Ten years - there's no easy way to say it, describe it, accept it. And now here we are ... Madeleine, our Madeleine - ten years.
"Most days are similar to the rest - another day. May 3rd 2017 - another day. But ten years - a horrible marker of time, stolen time."