The death toll from the truck attack in Stockholm earlier this month has risen to five after a 60-year-old woman died from her injuries in hospital, police said.
A man has confessed to driving the stolen truck that mowed down pedestrians on a busy shopping street in Stockholm on 7 April. More a dozen more people were injured.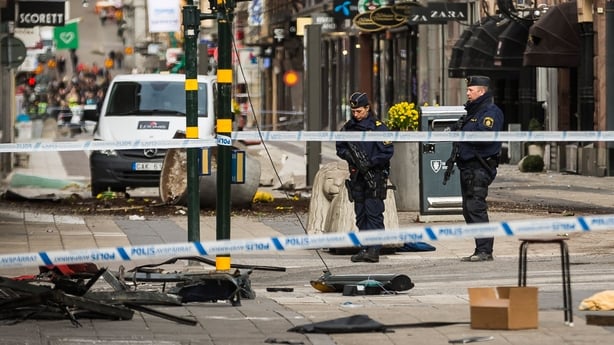 Sweden yesterday announced tougher measures against illegal immigration, weeks after the main suspect behind the attack was identified as an Uzbek who had ignored a deportation order.
Criticised for having failed to expel 39-year-old Rakhmat Akilov, who had gone underground after being denied a residency permit in 2016, the government vowed to take action.
The proposal, which is likely to pass in the parliament, will allow police to carry out surprise inspections at workplaces and double the amount of fines for hiring illegal immigrants.
Police will also be able to take fingerprints within Swedish borders during identity checks to better track down people who have received deportation orders.
The government wants the new measures to take effect from March next year.
Although no terror group has claimed responsibility for this month's attack, its method resembled that used in Nice, Berlin and London.
Swedish authorities said Akilov is known to have shown sympathies for jihadists groups, including the so-called Islamic State group.