The United Nations needs massive funds to avert famine in Yemen and warring parties there must ensure humanitarian aid can be delivered, UN Secretary-General Antonio Guterres said.
A UN appeal for $1.2 billion this year for Yemen, where Mr Guterres told a donor conference in Geneva, a child under the age of five dies of preventable causes every ten minutes, is only 15% covered.
Two years of conflict between Houthi rebels aligned with Iran and a Western-backed, Saudi-led coalition that carries out air strikes almost daily have killed at least 10,000 people in Yemen, and hunger and disease are rife there.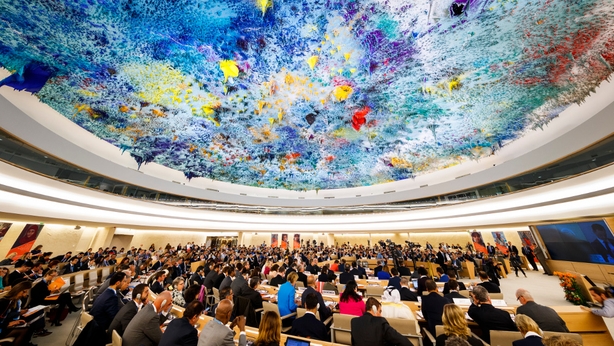 Nearly 19 million people or two-thirds of the population need emergency aid, Mr Guterres said, renewing a call for peace talks and urging all parties to "facilitate the rapid and unimpeded passage of humanitarian aid by air, sea and land".
"We are witnessing the starving and the crippling of an entire generation. We must act now to save lives," he added.
"All infrastructure must remain open and operational."
Yemen's Prime Minister Ahmed Obeid Bin Daghr said his government, which controls only part of the country, would allow access for aid supplies. "We are ready to open new corridors for this aid," he said.
We need your consent to load this rte-player contentWe use rte-player to manage extra content that can set cookies on your device and collect data about your activity. Please review their details and accept them to load the content.Manage Preferences
Initial pledges announced at a donor conference in Geneva, included $150 million from Saudi Arabia, $100 million from Kuwait, €50 million from Germany and $94 million from the United States.
The World Food Programme (WFP) has committed $1 billion to Yemen and reached a record five million people last month with rations but needs to scale up deliveries to reach nine million who are deemed "severely food insecure", its regional director Muhannad Hadi said in an interview.
They include some three million malnourished children.
"If the international community does not move right now, and if WFP does not get the right funding and support to address all needs, I think the cost of that will be real famine that will shame us in coming months and weeks," Mr Hadi told Reuters.
Daily struggle 'just to exist'
The UNHCR's spokesperson in Yemen has said daily life for people there is a struggle "just to exist".
Speaking on RTÉ's Morning Ireland, Shabia Mantoo said people are struggling to find basic needs and described the situation as "abysmal".
She said: "People are really struggling to find primary needs such as food, shelter and water. We're dealing with the largest humanitarian crisis in the world.
"Millions of people are languishing in really abject conditions and struggling to survive. If not directly affected by the consequences of war or injured or killed, they're also dying of preventable causes. There's also mass displacement."
Ms Mantoo urged action to be taken now, saying that failure to support Yemen would have consequences for global peace and security.
She added that it was high time for suffering in Yemen to end, and that she hoped the conference being hosted in Geneva, would result in commitment and support for the people in Yemen.
Today is a momentous occasion for the #YemenCrisis - Geneva pledging conference underway to raise support for #Yemen https://t.co/Uz36fzQH0Y

— Shabia Mantoo (@Shabia_M) April 25, 2017
Minister of State Joe McHugh said Ireland will pledge at least €4m for the crisis in Yemen.
Mr McHugh is representing Ireland and the Geneva conference.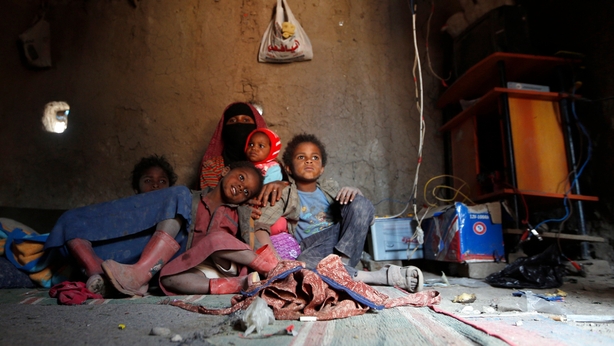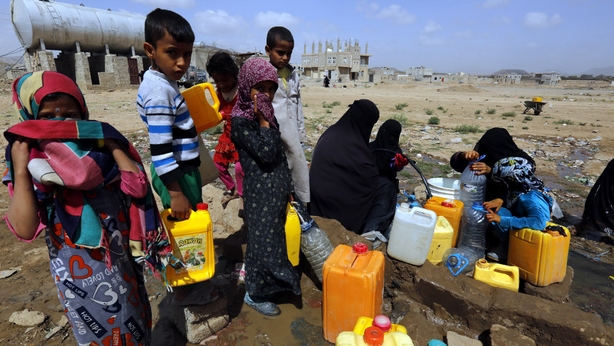 Yesterday, the top United Nations humanitarian official called for Gulf countries to help avert mass starvation in Yemen.
UN Emergency Relief Coordinator Stephen O'Brien said: "This is rapidly becoming the world's worst humanitarian disaster".
UN aid agencies are reaching more than 5 million Yemenis "despite all the bureaucratic obstacles and the difficulties of access including at the ports", Mr O'Brien said.
The United Nations has already declared famine in parts of South Sudan and warned of looming famine in Somalia, South Sudan and Yemen.