Turkey's main secularist opposition party is to present its appeal for the annulment of Sunday's referendum boosting the powers of President Recept Tayyip Erdogan to the High Electoral Board (YSK) today.

The People's Republican Party (CHP) said Deputy Chairman Bulent Tezcan would present the appeal to the YSK at 2.30pm local time.

The CHP yesterday called for the annulment of the referendum and said it would take its challenge to the European Court of Human Rights if necessary, after a last-minute decision by the electoral board to allow unstamped ballots.
Turkey's bar association has said this decision was clearly against the law, prevented proper records being kept, and may have impacted the results,
"With this illegal decision, ballot box councils [officials at polling stations] were misled into believing that the use of unstamped ballots was appropriate," the Union of Turkish Bar Associations said in a statement.
"The YSK announcement, which is clearly against the law, has led to irregularities, and the prevention of records that could uncover irregularities from being kept," it said.
Trump congratulates Turkey's Erdogan on referendum win
It added that it expected the YSK to now realise its constitutional responsibilities in evaluating complaints.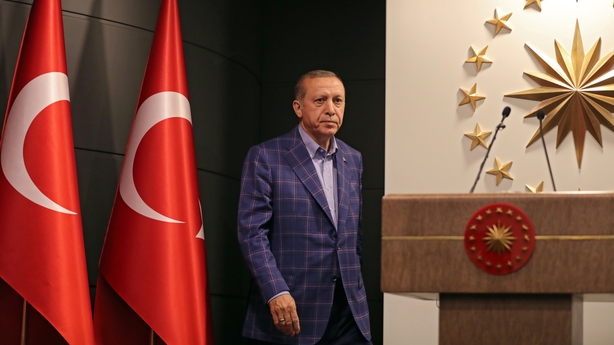 Mr Erdogan called on foreign powers to respect the outcome of the referendum granting him extra powers, after a campaign marked by bitter tensions with the European Union.
"We would like other countries and institutions to show respect to the decision of the nation," he said, calling allies to now show greater awareness of Turkey's "sensitivities" in the "fight against terror".
An Austrian member of the Council of Europe's observer mission has cast doubt on the validity of up to 2.5 million ballots in the vote.
"There is a suspicion that up to 2.5 million votes could have been manipulated", Alev Korun, an Austrian member of parliament, said.
"This is about the fact that actually the law only allows official voting envelopes. The highest election authority decided however, as it were against the law, that envelopes without official stamp should be admitted," he added.