Syrian President Bashar al-Assad has said an alleged poison gas attack blamed on his government last week in Idlib province was "100% fabrication".
In an exclusive AFP interview, Mr Assad said: "Definitely, 100% for us, it's fabrication ... Our impression is that the West, mainly the United States, is hand-in-glove with the terrorists.
"They fabricated the whole story in order to have a pretext for the attack," he said.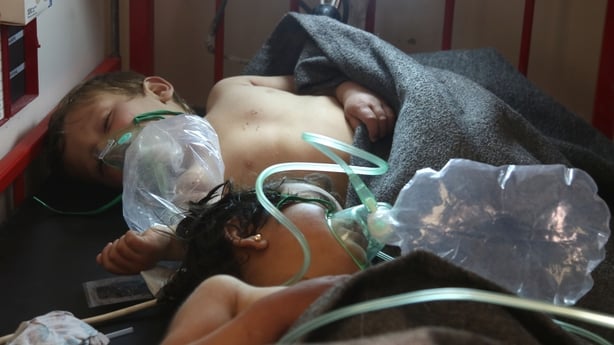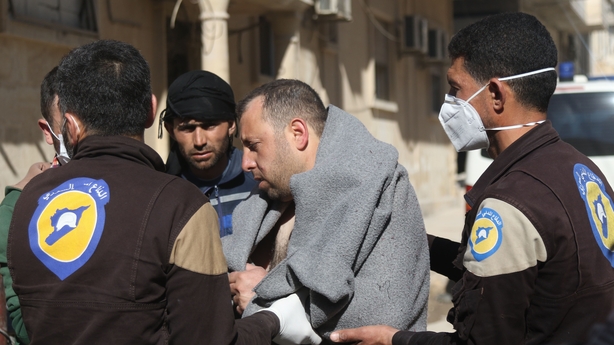 His government, he said, handed over all its chemical weapons stockpiles in 2013 and could not have been behind last week's suspected sarin attack in Idlib province.
"There was no order to make any attack ... We gave up our arsenal a few years ago. Even if we have them, we wouldn't use them."
Mr Assad warned that he would only allow an "impartial" external investigation of last week's attack.
We need your consent to load this rte-player contentWe use rte-player to manage extra content that can set cookies on your device and collect data about your activity. Please review their details and accept them to load the content.Manage Preferences
Syria and its ally Russia deny Damascus carried out any such chemical attack. Moscow has said the poison gas in that incident last week in Idlib province belonged to rebels.
Russia yesterday vetoed a draft UN Security Council resolution demanding Syria cooperate with an international investigation of the attack.
Mr Assad said peace talks on resolving his country's war were ineffective because Washington was "not serious" about ending the conflict.
"The United States is not serious in achieving any political solution. They want to use it as an umbrella for the terrorists," Mr Assad told AFP.
The US launched cruise missiles at a Syrian airbase last week, in response to the deadly poison gas attack in the west of the country that Washington blamed on Mr Assad's government.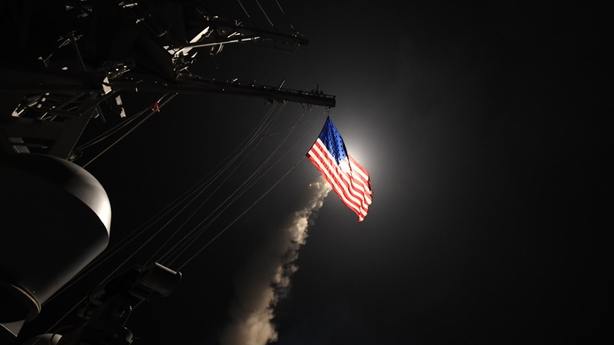 The US strike on the Syrian air base was the first time Washington has deliberately and directly targeted the Syrian government.
Samples taken from the alleged chemical weapons attack tested positive for the nerve agent sarin, the British delegation at the world's chemical weapons watchdog said.
"UK scientists have analysed samples taken from Khan Sheikhoun. These have tested positive for the nerve agent sarin,or a sarin-like substance," the delegation said during a special session at the Organisation for the Prohibition of Chemical Weapons in The Hague.
Earlier testing by Turkish authorities had also said the chemical used on 4 April was sarin.
Meanwhile, the US-led coalition against the so-called Islamic State has denied a Syrian army report it had carried out an air strike that had hit poison gas supplies belonging to IS and caused the deaths of hundreds of people.
"The coalition conducted no strikes in that area at that time. The Syrian claim is incorrect and likely intentional misinformation," US Air Force Colonel John Dorrian, a coalition spokesman, told Reuters by email.