Protests have taken place in Dutch cities in support for gay rights after a male couple were attacked last week while walking hand-in-hand.
Crowds brandishing rainbow flags turned out in the eastern city of Arnhem where Jasper Vernes-Sewratan, 35, and Ronnie Sewratan-Vernes, 31, were badly beaten last weekend.
"You have pulled us through this terrible week," Mr Vernes-Sewratan told the crowd, while his partner, who lost some teeth when he was hit by a bolt cutter, was in tears.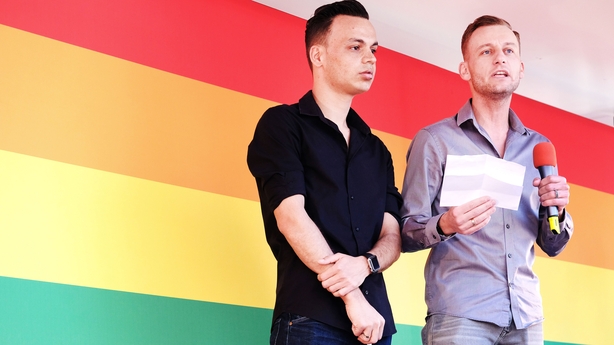 Crowds also took part in demonstrations in The Hague and Eindhoven.
Also attending the march in Arnhem was Democracy party D66 leader Alexander Pechthold.
He sparked a social network storm when he was photographed arriving at parliament in The Hague after the attack holding the hand of a male colleague.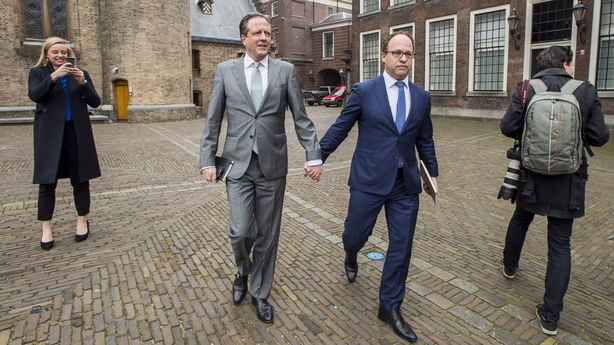 The hashtag #allemannenhandinhand (or "all men hand-in-hand") went viral, as Dutch male politicians, police and diplomats took to streets around the world holding hands with their male colleagues.
Diplomats from the Dutch embassy in London and Canberra tweeted a picture of them stepping out hand-in-hand, following similar images from the Dutch delegation at the United Nations in New York.
Five teenagers, two 14-year-olds and three aged 16, appeared Thursday before magistrates, after handing themselves in following the attack.
They were released on bail as the investigation continues.
The attack has shocked The Netherlands, the first country in the world to legalise gay marriage in 2001.