Former French president Nicolas Sarkozy conceded defeat in the first round of the right-wing presidential primary after finishing third behind two former prime ministers.
"I did not manage to convince the voters," Mr Sarkozy said in a speech to supporters after he was beaten into a surprise third place behind Francois Fillon and Alain Juppe, who move into next Sunday's run-off.
Former prime ministers Mr Fillon and Mr Juppe were seen qualifying for the second round runoff, partial results of the vote showed.
Mr Sarkozy, president from 2007-12, said he would now back Mr Fillon in an expected runoff against Mr Juppe, next Sunday (27 November) in a contest which is likely to produce France's next president in May.
According to results based on 8,709 polling stations out of a total 10,229, Mr Fillon was seen gathering 44.1% of the votes, Mr Juppe 28.2% and Mr Sarkozy 21.0%.
"I hold Alain Juppe in high esteem, but I feel closer to Francois Fillon's political choices," he said, indicating he would vote for his former prime minister.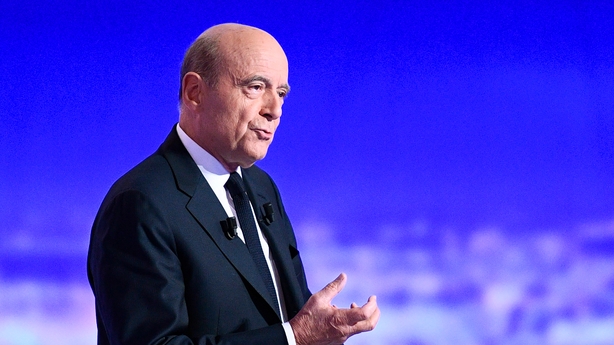 Mr Fillon, 62, long considered as a political has-been and trailing Mr Juppe and Mr Sarkozy in opinion polls, was the unexpected front-runner of today's vote.
An admirer of late British Prime Minister Margaret Thatcher, he is a rare economic liberal in largely statist France.
Mr Fillon also received the support of Bruno Le Maire, seen as having come fourth or fifth in the vote.
Socialist President Francois Hollande, who is deeply unpopular, has yet to announce whether he himself will stand again.
With the Left very divided and a majority of voters seen in opinion polls to be opposed to seeing the far-right National Front in power, the chosen centre-right nominee is likely to defeat National Front party leader Marine Le Pen in an expected election run-off next May.
But while polls have consistently shown Mr Juppe would easily beat Ms Le Pen, there have been no recent surveys on how Mr Fillon would fare in such a match, in further evidence of how unexpected his top spot tonight was.
Polls have shown that Mr Fillon, who had received backing by opponents of France's gay marriage laws, is much less popular than Mr Juppe amid left-wing voters, which could make it harder for him to get their vote versus Ms Le Pen.
Mr Fillon has promised to do away with the 35-hour working week, cut half a million public sector jobs and slash the cost of government - tough sells in a country where proposals for market-oriented reform often arouse protests.
"I'm tagged with a liberal label as one would once, in the Middle Ages, paint crosses on the doors of lepers," Mr Fillon told a rally in Paris on Friday, drawing laughter.
"But I'm just a pragmatist."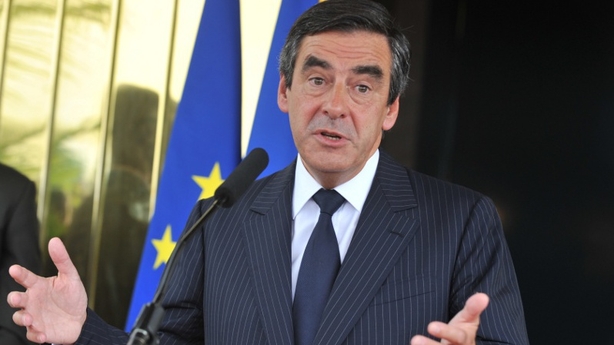 For weeks, the bruising campaign battle focused on the duel between Mr Juppe and Mr Sarkozy.
The two men presented very different policy platforms to counter the populist tsunami that threatens mainstream parties in Europe.
Against a backdrop of deadly militant attacks on home soil and Europe's migrant crisis, Mr Sarkozy, 61, styled himself as the voice of France's "silent majority".
He vowed to ban the Muslim veil from public universities and burkinis from beaches and wants to renegotiate EU treaties, reining in the powers of the European Commission and reforming the Schengen free-travel zone.
Mr Juppe, 71, has sought to galvanise the political centre-right, rejecting the "suicidal" identity politics of Mr Sarkozy that he says will deepen rifts between France's secular state and religious minorities.