Russia and the United States have agreed to work together to resolve the war in Syria.
Russian Foreign Minister Sergey Lavrov said his country and the US would push for direct talks between the Syrian government and the opposition.
Earlier, US Secretary of State John Kerry said he had agreed with Russia to accelerate work towards a political transition in the country.
"We agreed on a target schedule for establishing a framework for a political transition and also a draft constitution, both of which we targeted by August," Mr Kerry said at a joint news conference with Mr Lavrov.
The move comes as government forces move to retake the city of Palmyra from so-called Islamic State forces. 
Mr Kerry made the remarks following a meeting with Russian President Vladimir Putin in Moscow.
Elsehwere, UN General Secretary Ban Ki-moon yesterday started a two-day visit to Lebanon aimed at improving conditions for Syrian refugees whose number is more than a quarter of the country's own population.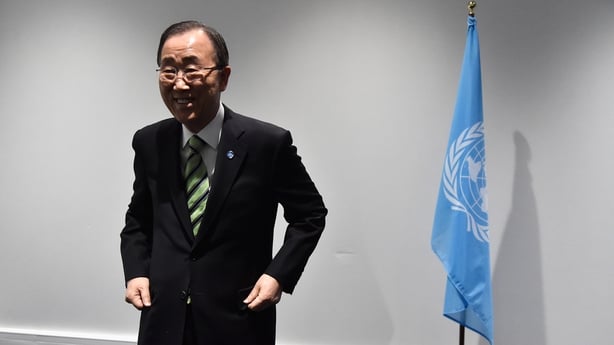 "We are here to find ways to improve conditions for refugees, to support the communities hosting them, and to help mitigate the impact on Lebanon's economy," he said.
Syria's five-year conflict has killed more than 270,000 people and forced millions to flee their homes, with neighbouring countries bearing the brunt of the refugee crisis.
Lebanon alone hosts nearly 1.2 million refugees.
"Few countries have demonstrated the generosity that the government and people of Lebanon have shown towards Syrian refugees," Mr Ban said.