Nigeria's former chief of defence staff pleaded not guilty today to charges of alleged fraud, criminal breach of trust and money laundering involving around €13.7 million.
Air Marshall Alex Badeh, who appeared at the Federal High Court in capital Abuja, denied allegations that he used money allocated for Nigeria's air force to buy a mansion and a commercial plot of land and build a shopping centre.
President Muhammadu Buhari took office last year after vowing to crack down on corruption and Mr Badeh is the latest in a string of senior figures who served under the head of state's predecessor, Goodluck Jonathan, to face graft charges in court.
Mr Badeh was appointed chief of air staff in 2013 and promoted to chief of defence staff in 2014. He was sacked by Buhari, along with the heads of the army, navy and air force, two months after the president was inaugurated.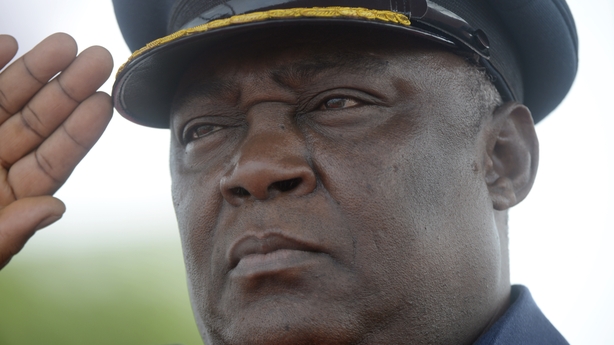 The Economic and Financial Crimes Commission said Badeh and a company in 2013 "did use dollar equivalent of the sum of around €5m removed from the accounts of the Nigerian Air Force to purchase for yourselves a mansion" in Abuja's upmarket Maitama district.
Among the other nine charges, all of which were denied by Badeh, were allegations that he and the company used the dollar equivalent of €2.5m from air force funds to buy "a commercial plot" of land, with a further €5m used "for the construction of a shopping mall".
The former defence chief was remanded in custody until his bail application hearing, which will take place on Thursday.
Former defence and finance ministers as well as the ex-national security adviser, who all served under President Jonathan, have been charged with corruption offences in recent months.