Investigators suspect the al-Shabaab militant group was behind a likely bomb blast that forced an Airbus A321 into an emergency landing in the Somali capital, Mogadishu, according to US government sources.
One US government source said investigators believe the Islamic militant group perpetrated the attack.
However, officials said that there had been no claim of responsibility for the attack.
One man was killed by the blast on the Daallo Airlines plane, officials said.
Local authorities north of Mogadishu said the body of a man, believed to have been sucked out through the hole in the fuselage made by the blast, was found in their area.
Two US government sources said initial forensic testing had detected possible traces of the explosive TNT on the aircraft.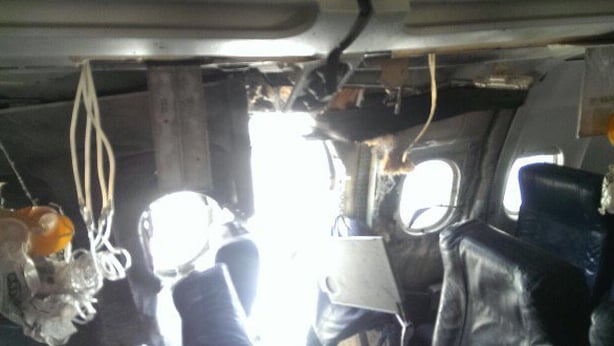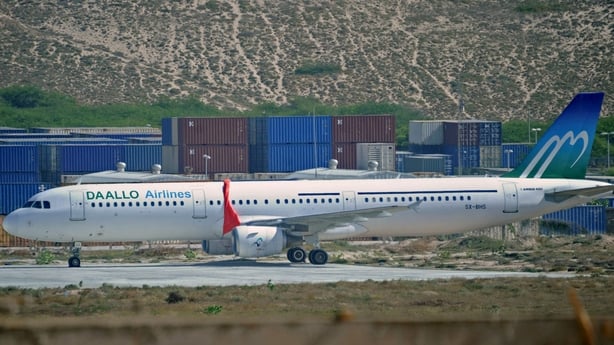 But one official cautioned that such tests have a high false-positive rate, and further tests are under way.
US government sources said, however, that as the investigation has proceeded, investigators are increasingly convinced that some kind of bomb did explode on the plane.
There was no immediate comment from al-Shabaab, a Somali Islamist group that has waged an insurgency against the Western-backed Somalia government.
It has carried out regular attacks on officials, government offices and civilian sites.
Daallo Airlines, which did not refer to a blast, said on its website the "incident" that caused a hole in the fuselage happened 15 minutes into the flight.
"Pilots managed to land the aircraft back (in) Mogadishu Airport safely and without any further incident. All passengers, except one, disembarked safely," it said, adding there was an investigation into "the cause of one missing passenger."
Two passengers were taken to the hospital with minor injuries, it added.
"The investigation goes on," a Somali civil aviation director said on the state radio website.
Local authorities said the body of a passenger was found in the Balcad area, about 30km north of Mogadishu.
A police officer at Mogadishu airport said the body of the 55-year-old man was being brought to the capital.
"He dropped when the explosion occurred in the plane," the officer said.
Daallo Airlines, the national carrier of the tiny Horn of Africa country of Djibouti, had previously said the plane had 74 passengers on board.
Experts have praised the actions of the crew in landing the plane with so few casualties.
Daallo flies to several destinations in the Horn of Africa and the Middle East, according to its website.