A blanket of humid air trapping smog that is expected to envelop Beijing for at least three days has triggered the Chinese capital's first pollution 'red alert'.
State radio said some people were ignoring vehicle-use restrictions, which banned vehicles with odd numbers at the end of the licence plate getting on the roads.
Environment Minister Chen Jining called a special meeting yesterday to urge more supervision in Beijing and its surrounding cities including Tianjin as he increased the number of environmental inspection teams.
Although smog has always been a public health concern in Beijing, the government's response system has come under extra scrutiny in the past week for not issuing a red alert during a recent episode of heavy smog which exceeded hazardous levels.
Today's "measure reflects that the government, at least, has the courage to face this problem", said Ma Jun, director of the Institute of Public and Environmental Affairs, a Chinese environmental NGO, referring to the red alert.
"Before, they were more or less somewhat reluctant to acknowledge the problem. Now there's a willingness to face this problem directly."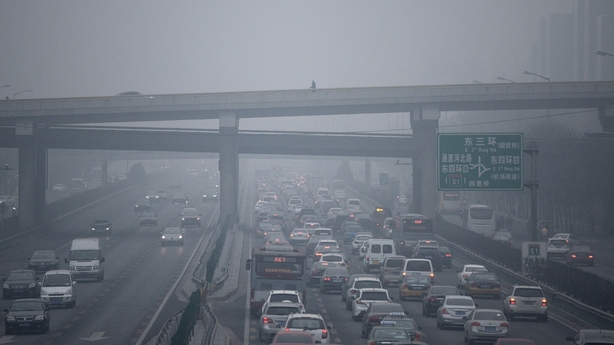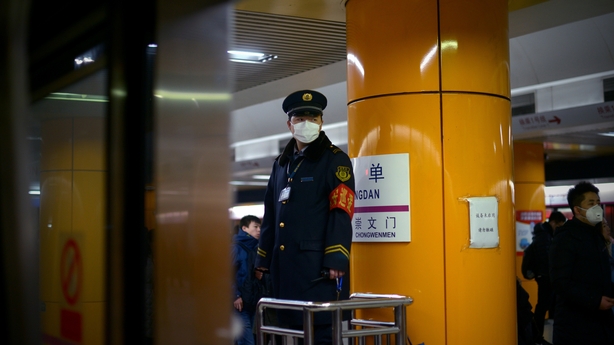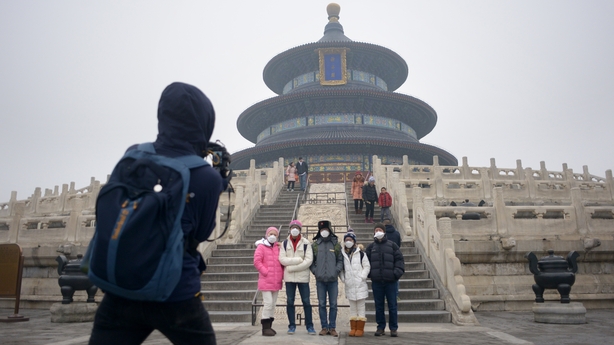 Chinese researchers have identified pollution as a major source of unrest around the country. Greenpeace called the red alert "a welcome sign of a different attitude from the Beijing government".
The Beijing City Emergency Office said "still weather, reduced cold temperatures and an increase in humidity" prompted the red alert.
A red alert means that 30% of vehicles will be taken off the roads, heavy vehicles will be banned, most schools will be advised to cancel classes, businesses are recommended to implement flexible working hours and all "large-scale, outdoor activities" should be stopped.
By late morning, the US embassy's monitoring station recorded an air quality index of 250, which puts air pollution levels in the "unhealthy" region.
While students celebrated not having to go to class, some parents complained they had been left in a difficult position.
"The kindergartens have all shut and I've got nobody to look after my baby. I also can't drive today because of the restrictions," wrote one parent on Weibo, China's version of Twitter. "To hell with this red alert."
Those who did struggle to the office posted pictures on social media of themselves wearing industrial-strength face masks.
"I feel like I'm engaged in chemical warfare," a commuter wrote on Weibo.