US President Barack Obama today said he supports Turkey's right to defend itself following the downing of a Russian warplane by Turkish jets along the Syrian border last week.
Mr Obama was speaking after a meeting with Turkish counterpart Tayyip Erdogan in Paris, where he has been attending the climate summit.
"The United States supports Turkey's right to defend itself and its air space," President Obama said.
"I want to be very clear: Turkey is a NATO ally.
"We all have a common enemy and that is ISIL and I want to make sure we focus on that threat," Mr Obama said, using an alternative name for so-called the Islamic State group.
"We discussed how Turkey and Russia can work together to de-escalate tensions" and look to find a diplomatic path to resolve the issue," he said.
Turkish Prime Minister Ahmet Davutoglu called for the opening of communication channels between Turkey and Russia to prevent similar incidents occurring.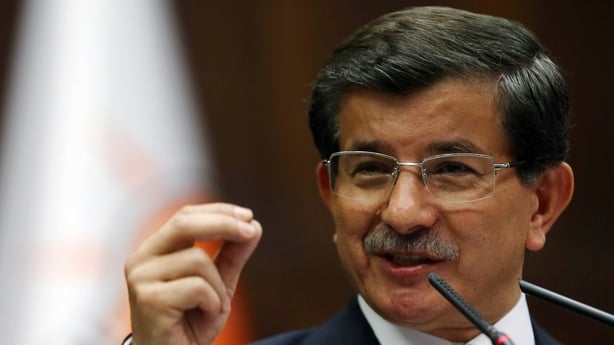 Russian President Vladimir Putin and Turkish President Erdogan did not meet at yesterday's summit in Paris which Mr Erdogan had described as an opportunity to mend shattered ties between the two countries.
"Our call to Russia again is to open military communication channels to prevent similar incidents happening. Let's keep diplomatic channels open," Mr Davutoglu said.
"We must sit down and talk at the table instead of making unfounded allegations," he added.
Mr Putin, who has signed a decree imposing economic sanctions on Turkey over the incident, said on yesterday that Turkey shot down the Russian jet because it wanted to protect supplies of oil from Islamic State militants.
President Erdogan has called claims that Turkey buys oil from Islamic State "slander".
Meanwhile, The European Court of Human Rights today ruled that Turkey had violated conventions on freedom of expression when it blocked access to YouTube for more than two years until late 2010.
A Turkish court had barred access to the video-sharing site over 10 videos deemed insulting to modern Turkey's founding father Mustafa Kemal Ataturk, the Strasbourg-based rights tribunal said.
Elsewhere, US Defense Secretary Ashton Carter said he was "prepared to expand" the role of special operations troops fighting so-called Islamic State jihadists in Syria.
Mr Carter told the House Armed Services Committee: "American special operators bring a unique suite of capabilities that make them force multipliers.
"Where we find further opportunity to leverage such capability, we are prepared to expand it."
The United States has already announced it is sending about 50 special operations troops into Syria.