Refugees are endangered and dying due to EU's reliance on fences and gatekeepers, Amnesty International has said in a new report published today.
The European Union's determination to seal off its external borders is fuelling a range of human rights abuses while doing nothing to halt the influx of desperate refugees, said Amnesty International the report said.
The report, Fear and Fences: Europe's approach to keeping refugees at bay, reveals how moves to fence off land borders and enlist neighbouring countries - such as Turkey and Morocco - as gatekeepers, have denied refugees access to asylum, exposed refugees and migrants to ill-treatment and pushed people towards life-threatening sea journeys.
"The expanding fences along Europe's borders have succeeded only in entrenching rights violations and exacerbating the challenges of managing refugee flows in a humane and orderly manner," said Colm O'Gorman, Executive Director of Amnesty International Ireland.
"The EU and its frontline member states urgently need to rethink how they ensure safe and legal access to the EU both at its external land borders and in countries of origin and transit. This can be accomplished through the increased use of resettlement, family reunification and humanitarian visas."
Fear and Fences, as well as a new briefing by Human Rights Watch, Europe's Refugee Crisis: An Agenda for Action, also published today, make detailed recommendations calling on the EU and its member states to do much more to tackle the global refugee crisis.
In total, EU member states have built more than 235 km of fences at the EU's external borders costing in excess of 175 million Euros, including: a 175km fence along the Hungary-Serbia border; a 30 km fence along the Bulgaria-Turkey border, which is to be extended by a further 130 km; 18.7 km of fences along the borders of the Spanish enclaves of Ceuta and Melilla with Morocco; and a 10.5km fence in the Evros region along the Greece-Turkey border.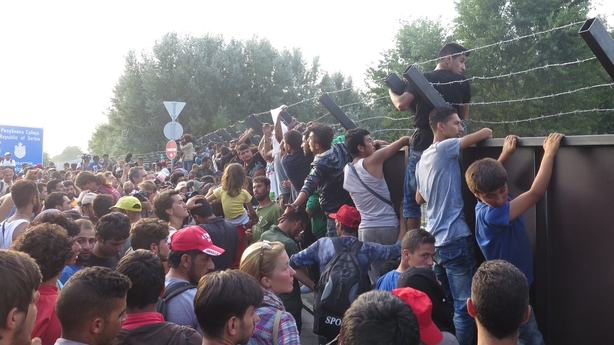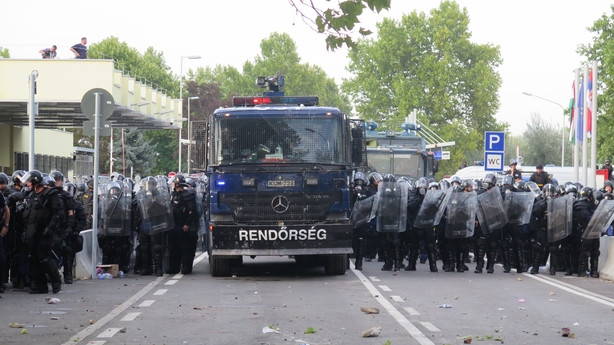 Instead of stopping people from coming, these fences have only redirected refugee flows to other land routes or more dangerous sea routes.
According to the UN Refugee Agency (UNHCR), the number of 2015 arrivals by sea into the EU reached 792,883 in November, compared to the 280,000 land and sea arrivals recorded by the EU border management agency Frontex for the entire year in 2014.
So far this year, 647,581 people have arrived in Greece by sea.
As of 10 November, 512 people have lost their lives in the Aegean this year and nearly 3,500 have died in the Mediterranean as a whole.
People who attempted to cross the Greek, Bulgarian and Spanish land borders told Amnesty International how they were pushed back by border authorities without access to asylum procedures or a chance to appeal their return, in direct breach of international law. Push-backs are often accompanied by violence and put people's lives in danger.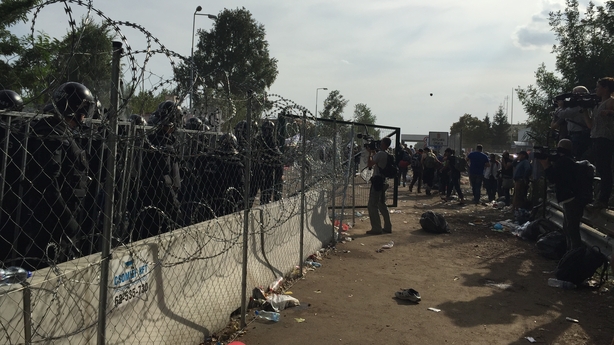 "Where there are fences, there are human rights abuses. Illegal push-backs of asylum-seekers have become an intrinsic feature of any EU external border located on major migration routes and no one is doing much to stop them," the Executive Director of Amnesty International Ireland said.
"Regulating entry to the EU is one thing. Denying it to refugees altogether quite another. The first is sensible and legitimate, the second is inhuman and illegal, and has to stop," Mr O'Gorman added.
"The global refugee crisis represents a huge challenge for the EU, but it is far from an existential threat. The EU needs to be responding not with fear and fences, but in the best tradition of the values it purports to hold dear," Mr O'Gorman added.